Compensation Available in Work-Related Spine Injury Claims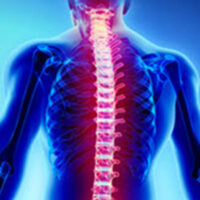 Falls and other job-related accidents often cause spine injuries. Other times, spine injuries occur slowly over time. Repetitive bending, stooping, and so on puts undue pressure on the fragile spine. Either way, the resulting medical bills often exceed $4 million. Most health insurance companies refuse to pay injury-related expenses, and most families cannot possibly pay these expenses out of pocket.
A New Orleans workers' compensation attorney can obtain no-fault insurance benefits that cover these costs and more. Most of these claims settle out of court. So, many victims get the compensation they deserve more quickly than they thought possible.
Making a Case
Victims do not have to prove fault to obtain compensation in work-related spine injury claims. However, there is usually a relationship between the amount of evidence the victim/plaintiff presents and the amount of compensation the victim/plaintiff receives.
Medical bills usually tell much of the story. These statements contain more than clinical information about diagnosis, treatment, and cost. Frequently, medical bills contain valuable treatment notes. These notes indicate things like pain level, helping to put a human face on the claim.
Witness statements are important as well. Co-workers can testify about what happened. Friends and family members can testify about how the spine injury affects the victim's daily life.
On a related note, strict time deadlines apply in workers' compensation claims. So, regardless of the amount of evidence immediately available, it's usually best to promptly file claims. You can always withdraw it later if that need arises. And, it's illegal to discriminate against people who file workers' compensation claims.
Lost Wages
Some spine injuries are treatable and even curable. Others cannot be addressed at all. So, different types of wage replacement benefits are available in these cases.
Temporary Total Disability: Victims who are hurt and cannot work typically receive two-thirds of their Average Weekly Wage for the duration of their temporary disabilities.
Temporary Partial Disability: After they rest and complete some physical therapy, many victims are able to return to work on a limited basis. Workers' compensation typically pays two-thirds of the difference between the old and new salaries in these situations.
Permanent Total Disability: if the spine injury is so severe that the victim is unable to work again, workers' compensation usually pays a lump sum, to compensate victims for future lost wages and medical expenses.
Permanent Partial Disability: Victims who suffer permanent effects of a spine injury are usually also entitled to lump sum payments.
The Average Weekly Wage includes more than regular cash compensation. It also includes things like performance bonuses, overtime, and non-cash compensation, like a housing allowance.
Medical Expenses
As mentioned, this category is often the largest component of a workers' compensation spine injury settlement.
These insurance policies pay all reasonably necessary medical expenses. Typically, the insurance company pays these costs directly. In these cases, injured victims are not responsible for unpaid charges.
If the insurance company drags its feet, an attorney usually sends a letter of protection to a medical provider. This letter guarantees payment when the case is resolved. So, the provider charges nothing upfront.
Work with an Experienced Attorney
Spine injury victims could be entitled to substantial compensation. For a free consultation with an experienced workers' compensation lawyer in Jackson, contact Lunsford, Baskin & Priebe, PLLC. Home, virtual, and hospital visits are available.
Resource:
christopherreeve.org/living-with-paralysis/costs-and-insurance/costs-of-living-with-spinal-cord-injury