'Yellowstone' Actress Hires Star Hollywood Lawyer For Workers' Compensation Case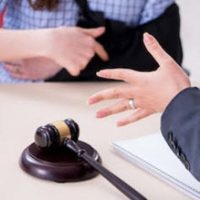 Manufacturing, construction, transportation, agriculture, and logistics are all industries in which hazards may arise on the job that result in workplace injuries. Accordingly, when most people think about industries in which workers' compensation claims may be more common, they likely think of these typically hazardous workplaces. However, practically any industry and any workplace can present dangers to workers that result in workplace injuries. Furthermore, almost all workers, when injured on the job, are entitled to workers' compensation benefits while they are unable to work due to a workplace injury. Perhaps nothing demonstrates that workers from all types of industries may seek workers' compensation benefits better than the recent case of 'Yellowstone' star Q'orianka Kilcher.
According to reports, Ms. Kilcher, a 32-year-old Hollywood actress who most recently played the role of Angela Blue on the hit streaming show 'Yellowstone', sought workers' compensation benefits in California after she alleged that she was injured on the set of the movie Dora and the Lost City of Gold in or around late 2018. Ms. Kilcher alleged that she injured her neck and shoulder on the movie set, which resulted in her inability to work for one year. Ms. Kilcher sought and received workers' compensation benefits as a result of her injury in the amount of $96,838 from late October 2019 to September 2021.
Now California authorities claim that Ms. Kilcher was, in fact, working on the set of 'Yellowstone' in late 2019, and that her workers' compensation benefits were accordingly "undeserved". Authorities claim that Ms. Kilcher initially sought some medical treatment in late 2018, but then became unresponsive to the insurance company handling her workers' compensation claim. Then, in late 2019, authorities state that Ms. Kilcher contacted the insurance company citing her injuries and inability to work. They claim that it was during this time that she was actually working on 'Yellowstone'.
Ms. Kilcher has pleaded "not guilty" to two counts of felony workers' compensation fraud and has hired star Hollywood lawyer Camille Vasquez to defend her. Ms. Vasquez gained instant fame and fandom for her defense of Johnny Depp in his trial against ex-wife Amber Heard earlier this year.
Reach Out to an Attorney for Help
While the outcome of Ms. Kilcher's case is still pending, it serves as a demonstration that people from all walks of life may need workers' compensation assistance if they are injured on the job. Furthermore, Ms. Kilcher's case demonstrates the complexities of the workers' compensation system in all states, from California to Louisiana and Mississippi. The best thing that a person seeking workers' compensation benefits from the outset can do is to seek out legal help as early as possible. An experienced Louisiana & Mississippi workers' compensation lawyer can help an injured worker navigate the complex workers' compensation system and avoid issues that may crop up during the application and benefits process. If you have been injured in the job and are seeking workers' compensation benefits in Louisiana or Mississippi contact the experienced workers' compensation lawyers at Lunsford, Baskin & Priebe today for a free and confidential consultation to learn your rights and to see if they can help.
Source:
nypost.com/2022/09/07/depp-lawyer-camille-vasquez-to-defend-yellowstone-star/