Workers' Compensation and Wage Replacement in Mississippi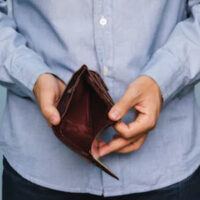 Most working families in the Magnolia State live from hand to mouth. Over a third of Mississippians do not have the cash to cover a $400 emergency expense. So, a few weeks off work could be almost crippling. A few months without income could force most families into bankruptcy or worse.
A Jackson workers' compensation attorney can force insurance companies to replace lost wages in these situations. Frequently, these awards are retroactive to the date of injury. So, by the time an administrative law judge considers the claim, that amount could be tens of thousands of dollars. Workers' compensation benefits are also available for medical expenses.
Temporary Total Disability
Most work-related trauma injury and occupational disease claims are TTD injuries. Trauma injuries, like falls, occur suddenly and without warning. Occupational diseases, like breathing problems, occur slowly over time.
In these situations, workers' compensation usually pays two-thirds of the victim's average weekly wage for the duration of a temporary disability.
The average weekly wage is not always easy to calculate. In addition to regular cash compensation, the AWW includes irregular or non-cash compensation, such as performance bonuses and housing allowances.
Temporary Partial Disability
After a period of rest, recovery, and physical therapy, many victims "graduate" from TTD to TPD status. TPD victims may work as they continue to heal. But they must reduce their hours, accept lower-paying light duty work, or make other such accommodations.
In these situations, workers' compensation usually pays two-thirds of the difference between the victim's old and new salaries.
Performance bonuses and incremental raises are often an issue in these cases. Frequently, workers receive pay increases based on the number of hours worked. NFL players are a good example, sort of. During training camp, these players receive almost nothing. When the regular season starts, their salaries increase significantly, to say the least.
So, if Drew Brees hurts his elbow the last week of training camp and he misses two months, his workers' compensation benefits should reflect the increased salary.
Permanent Partial Disability
Many victims move into the PPD category after they reach their MMI (Maximum Medical Improvement) level in physical therapy. For example, Drew's elbow might mostly heal, but he might have some permanent loss of motion in the joint, because even the most advanced surgical and physical therapy treatments can only do so much.
In these situations, workers' compensation usually pays a lump sum based on the nature and degree of the permanent disability, to compensate the victim for future lost wages.
Permanent Total Disability
"Disability" is not just a medical term. The D-word also has vocational, educational, and other implications. A knee injury might not affect a college professor very much, but it could be totally disabling to an oil field worker.
To compensate these victims for their inability to work, workers' compensation usually pays a significant lump sum, depending on several factors, especially the victim's age.
Reach Out to a Hard-Working Attorney
Several different levels of wage replacement benefits are available to injured workers. For a free consultation with an experienced workers' compensation lawyer in Jackson, contact Lunsford, Baskin & Priebe, PLLC. Home, virtual, and hospital visits are available.
Resource:
federalreserve.gov/publications/2019-economic-well-being-of-us-households-in-2018-dealing-with-unexpected-expenses.htm