What to Expect in a Louisiana Workers' Compensation Claim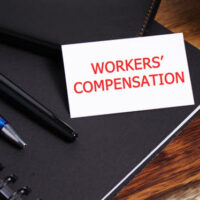 Once upon a time, the workers' compensation system was a streamlined way for job injury victims to obtain compensation for their lost wages and payment for their medical bills. But those days are over. Today, many Louisiana job injury victims wait up to six months for an appeal hearing date. Additionally, benefits payments in general, and lost wage compensation in particular, are at their lowest levels in many decades.
A New Orleans workers' compensation attorney cannot do much about the long wait time. However, an attorney can help ensure that job injury victims get the compensation they deserve, and not just the compensation the insurance company is willing to pay. Furthermore, an attorney gives job injury victims solid legal advice through the whole process, so they can make the best possible choices for themselves and their families.
Should I File a Civil Claim or a Job Injury Claim?
Generally, workers' compensation is the exclusive remedy for job-related illnesses or injuries. Filing a timely claim is the first step in this process. Most workers must immediately notify their supervisors in writing about any such injuries or illnesses.
Strict time deadlines usually apply. Typically, these deadlines are not a problem if the victim fell or sustained another trauma injury.
Occupational disease, however, is a different matter. Most people do not immediately rush to the doctor the first time their chests are tight or they have any other illness symptoms. So, by the time they go to a doctor and receive a work-related illness diagnosis, the claims deadline has usually passed.
The discovery rule usually applies in these cases. Victims do not have a duty to file claims until they know the full extent of their illness and they connect that illness with their current or prior employment.
Workers' compensation is not always the exclusive remedy in these cases. Victims might be able to file civil claims in the following situations:
Employer's extreme recklessness (e.g. sending workers to a place the employer knows is dangerous),
Injury due to a negligent co-worker, or
Defective product injury.
These victims can usually obtain additional compensation for noneconomic losses, such as pain and suffering.
Initial Workers' Compensation Review
Shortly after the victim files a claim, the Workers' Compensation Division assigns a Claims Examiner to review the case. Even if the claimant clearly suffered a job-related injury, the Claims Examiner usually denies the claim, at least in part.
It's important not to get discouraged at this point. That denial does not mean your claim is weak or meritless. That's just the bureaucracy's way of discouraging victims from pursuing their claims.
Appeals Process
The outcome is usually much different at this point. During the trial-like appeals hearing, attorneys can introduce evidence, challenge evidence, and make legal arguments. So, victims have a much greater chance of obtaining fair compensation for their lost wages and medical bills. Furthermore, the benefits are usually retroactive to the date the claim was filed.
Insurance companies know that claimants have the edge at an appeal, so many cases settle out of court prior to the appeal hearing. 
Reach Out to an Assertive Attorney
Every workers' compensation claim is different, but they all follow the same general procedural outline. For a free consultation with an experienced workers' compensation lawyer in New Orleans, contact Lunsford, Baskin & Priebe, PLLC. We do not charge upfront legal fees in these cases.
Resource:
doa.la.gov/orm/pdf/ClaimsAdjusterWC.pdf
https://www.lunsfordbaskin.com/should-i-always-file-a-comp-claim-if-im-injured-at-work/