What to Expect in a Louisiana Workers' Compensation Claim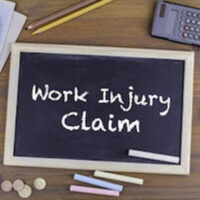 For many years, the Grand Bargain between workers and management sped a fair amount of financial relief to injured workers. But now, the workers' compensation system has become a labyrinthine process dominated by insurance company interests. Making matters worse, the system is woefully underfunded, mostly because of pro-business legislation which has reduced insurance premiums. So, there is less money to go around.
Although the deck is stacked against injured workers who need fair compensation for their serious injuries, a New Orleans workers' compensation attorney knows how to obtain the financial relief injured workers and their families need. As outlined below, this compensation usually includes money for lost wages and medical bills.
Initiating a Claim
Strict time deadlines apply in these cases. If victims do not observe some key deadlines, they could lose their right to obtain compensation for their injuries.
These deadlines are normally not a problem after a fall, motor vehicle wreck, or other trauma injury. Even if you do not feel hurt, always report these incidents to your supervisor and always speak with an attorney. Employers cannot retaliate against workers who file claims, and attorneys usually charge nothing for initial job injury consultations.
Occupational diseases, like joint pain or breathing problems, are another matter. Typically, by the time symptoms are serious enough to see a doctor, the claims deadline has long passed.
A variation of the delayed discovery doctrine protects victims in these situations. There is no obligation to report the condition until people realize the full extent of their illnesses and connect their illnesses to their workplace environments.
First Review Level
This section will be quite brief. Because of the aforementioned workers' compensation dynamics, claims examiners almost always deny claims, at least in part, no matter how valid they are.
The toxic environment is not the only factor. Typically, these reviews are only paper reviews of the medical records. Attorneys cannot fully advocate for injured victims at this stage.
Administrative Law Hearing
Things are significantly different at this level. Workers' compensation administrative hearings are basically like non-jury trials. An administrative law judge considers all the evidence and makes a decision. This evidence includes the testimony presented at the hearing. So, attorneys can challenge evidence and introduce evidence. Additionally, attorneys can use legal arguments to put this evidence in its correct context.
Because the administrative hearing is so much different from the initial review, claims often settle out of court prior to the ALJ hearing. Out of court settlements give litigants more control over the outcome and deliver fair compensation to victims more quickly.
Workers' compensation usually pays two-thirds of the victim's average weekly wage until the doctor clears the victim to return to work. In Louisiana, this doctor is usually a physician of the victim's choice, and not the company doctor.
Speaking of doctors, workers' compensation benefits also include medical bill payment. That includes not only doctor bills but also transportation expenses, physical therapy costs, and any other reasonably necessary medical expenses. 
Count on a Reliable Attorney
Job injury victims are entitled to compensation, but the happy ending does not always come quickly. For a free consultation with an experienced workers' compensation lawyer in New Orleans, contact Lunsford, Baskin & Priebe, PLLC. After-hours visits are available.
https://www.lunsfordbaskin.com/lousiana-emergency-responders-ptsd-and-workers-compensation/