What Damages Can I Expect from a Product Liability Claim?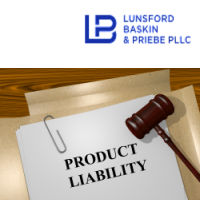 Defective and dangerous products can cause serious injuries and deaths. If you suffered from an injury caused by a product or if you lost a loved one, you may be able to seek different forms of damages through a product liability claim.  
There are three main types of problems that make a product defective or dangerous. These include design defects, manufacturing defects, and marketing defects. Because multiple parties could be at fault for injuries, victims can seek damages from different parties that may be liable. In this blog, we discuss the different damages you may be able to recover in a product liability lawsuit. 
Compensatory Damages in Product Liability Claims
The main form of damages that victims can expect to receive from product liability claims is compensatory damages. Compensatory damages are designed to compensate victims so that they can return to their pre-injury conditions. Victims receive financial compensation related to the losses they suffered due to a defective or dangerous product. The two forms of compensatory damages are economic damages and non-economic damages.
Economic Damages in Product Liability Claims
Economic damages are also referred to as "special damages," and they compensate victims for monetary losses. Courts typically calculate these damages through documentation of bills, expenses, and income statements. 
These damages don't only cover past monetary losses — they also include future monetary losses the victim will experience due to the defective product. 
Medical Expenses
Economic damages cover all past and future medical expenses that directly resulted from the defective product. This can include treatment, surgeries, doctor's visits, prescriptions, physical therapy, occupational therapy, and any other medical expense caused by the defective or dangerous product. 
Lost Wages
Victims can also recover compensation for the time they had to take away from work. Certain injuries may require individuals to recover away from work, especially if their work is physically demanding. 
Loss of Future Earnings
If an individual suffers from permanent physical, mental, or emotional injuries that keep them from earning as much money as they would have if they hadn't experienced the injury, they may be able to recover damages compensating them for the loss of future earnings. Injuries can impact a person's work performance or can keep them from working entirely. 
Additionally, an injury caused by a defective or dangerous product can negatively impact or ruin a person's future career. Loss of future earnings damages compensates victims for the money they could have made if they hadn't suffered from an injury. 
Other Costs
Economic damages also compensate victims for any other expenses that directly resulted from product-induced injuries. These may include:
Repair costs for property damage

Money to replace damaged property

Long-term care

Expenses needed to accommodate disabilities, like in-home ramps

Any other expenses related to the injury
Economic Damages After Wrongful Death
If you lost a loved one due to a defective product, you may be able to receive economic compensation related to their death. You could recover damages for funeral and burial costs, loss of a loved one's income, compensation for the decedent's job benefits (such as healthcare), and losses related to tasks and services that were performed by the deceased (such as childcare and chores). 
Non-Economic Damages
Non-economic damages relate to the emotional and psychological pain a victim experiences because of a defective or dangerous product. Unlike economic damages, these damages aren't related to monetary losses. These damages are especially important because economic damages are often paid directly to hospitals and medical professionals who treated the victim's injuries. 
Pain and Suffering
Pain and suffering damages relate to the physical, mental, and emotional discomfort you experience. Pain and discomfort can result from the injury itself or the traumatic event. For example, someone may develop a mental illness, such as anxiety or depression, because they're now faced with a physical disability, or they could develop a mental illness from the traumatic event itself.  
Loss of Consortium 
Spouses can seek loss of consortium damages for their partner's physical or emotional pain and disabilities. Loss of consortium can mean a loss of love, companionship, protection, fertility, and enjoyment of sex. 
Punitive Damages
Punitive damages differ from compensatory damages because they're intended to punish the defendant rather than compensate the victim. Courts may award punitive damages to punish the defendant for an especially heinous action or disregard for others' safety. These damages are also used to dissuade others from engaging in similar activities.
Although punitive damages are a possibility in product liability cases, they're incredibly rare. In product liability cases, a court and jury may rule for punitive damages if the product's manufacturer was aware that the product was dangerous and failed to recall it. 
Contact a Product Liability Lawyer
If you suffered from injuries or lost a loved one due to a defective or dangerous product, you need to file a claim against the parties responsible. You can greatly increase your likelihood of winning your case or reaching a favorable settlement by hiring an Mississippi product liability attorney. 
For legal support you can count on in Louisiana and Mississippi, contact the product liability lawyers at Lunsford, Baskin, & Priebe, PLLC. We'll help you prove your claim, and we'll work to maximize the amount you'll receive. For legal support in Mississippi, call our Jackson office at 601-983-2667, and for Louisiana, call our New Orleans office at 504-788-2994. You can also schedule a free case evaluation here.