What Are the Most Common Manufacturing Work Injuries?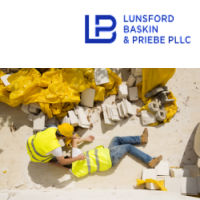 Workplace accidents can happen no matter what industry you work in. However, some industries are more dangerous than others. Factory workers in the manufacturing industry, for example, are commonly at high risk for suffering severe and even fatal injuries.
According to the National Institute for Occupational Safety and Health (NIOSH), over 13 million manufacturing workers are at risk for fatal and nonfatal injuries. Of all industries in the United States, 8% of workplace fatalities occur in the manufacturing industry.
If you are injured as a factory worker in Mississippi, you may be eligible to receive workers' compensation benefits. Applying for workers' compensation can sometimes be a hassle, and in some cases, your claim may get denied, or you may not be awarded the full benefits you deserve. However, it is your right as an injured worker to receive the benefits you need while recovering. Working with an experienced Mississippi workers' compensation attorney can ensure your claim is approved so you can get the full benefits you deserve.
Common Manufacturing Industry Injuries in Mississippi
Manufacturing workers come in contact with various elements daily that can put them at risk, such as heavy machinery, hazardous materials, and high noise levels. Typically, the manufacturing industry has high safety standards and protocols in place to protect workers, but unfortunately, accidents still happen. Some of the most common injuries that occur in the manufacturing setting include the following:
Slips and Falls
Often, factory work requires accessing raised platforms, ladders, or other elevated structures. For this reason, injuries from slips and falls are the most reported in the manufacturing workplace setting. A fall from a great height can cause severe injuries such as broken or crushed bones, damage to internal organs, and traumatic head and brain injuries. In many cases, fall injuries are fatal.
Overexertion
Manufacturing work often requires intense physical labor under extreme conditions. As a result, it is common for workers in this line of work to strain or overexert themselves while performing their daily tasks. When this occurs, the body may be pushed past its physical limits, leading to exhaustion, muscle fatigue, strains, and back injuries.
Repetitive Motion Injuries
Workers in factories also often perform the same type of tasks repeatedly on a daily basis which can lead to repetitive strain. The lower back, shoulders, knees, and other joints are commonly affected by repetitive strain.
Thermal and Chemical Burns
Working with high heat, chemical substances, and other combustible materials can lead to chemical and thermal burns in the factory setting. Burns and shock can also occur when coming into contact with electricity from exposed wires or faulty machinery and equipment.
Exposure Illnesses
Workers not only suffer burns from hazardous material exposure, but they can also develop exposure illnesses that develop over time. The longer you are exposed to noxious chemicals, the sicker you can become.
Contusions, Fractures, Punctures, Lacerations, and Amputations
Coming into contact with various objects such as heavy machinery and equipment in the manufacturing industry can lead to a number of different injuries. Workers can sustain contusions, punctures, and lacerations if they get hit by an object or come into contact with dangerous equipment. Severe lacerations, fractured bones, and crushed limbs that lead to amputations can also occur when workers get caught in heavy machinery.
Connect with an Experienced Mississippi Workers' Compensation Attorney
Factory environments can be very dangerous and put workers at high risk for injury and illness. If you or a loved one are injured or become sick as a result of manufacturing work, you may be entitled to receive workers' compensation benefits. These benefits can help you cover the cost of medical expenses and lost wages while you recover from your injuries.
However, it is not uncommon for workers' comp claims to get denied or for workers to receive less compensation than they deserve. A professional workers' compensation attorney can help guide you through the application process to ensure no mistakes are made. And if your claim does get denied, they can help you file an appeal to make sure you get the full amount of benefits you are owed.
For a free consultation with an experienced workers' compensation lawyer in Mississippi, contact Lunsford, Baskin, and Priebe, PLLC. After-hours visits are available.