Can I File For Unemployment While Pursuing a Workers' Compensation Claim?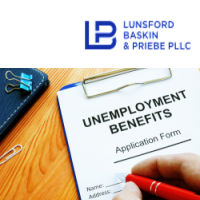 If you experience a workplace injury, you may be out of work for an extended period as you heal. You may even have permanent disabilities that limit the amount of money you can make. Workers' compensation is critical for receiving damages for medical bills and lost wages after experiencing a workplace accident. Those who are out of work for extended periods due to their injuries may wonder whether they qualify for both unemployment and workers' compensation benefits.
Navigating unemployment workers' comp benefits can be difficult, especially if you're dealing with evasive employers and insurance companies looking to avoid paying you the full amount you deserve, and it becomes even more complex when also applying for unemployment.
Can I Qualify for Both Unemployment and Workers' Compensation?
Workers' compensation benefits are designed to assist victims of workplace injuries. They cover medical bills and lost wages, but they don't cover other benefits one typically expects from a personal injury, such as pain and suffering.
Unemployment benefits are specifically designed for when a person loses their job, and the benefits are put in place so that the person has an income as they look for a new job. You cannot receive unemployment while you work, but if you're terminated and are still seeking workers' compensation benefits, you could also receive unemployment in some cases. Most of the time you wouldn't be able to receive both because receiving unemployment means that you're ready and capable of working. If your injury prevents you from working—which is why you were receiving workers' compensation benefits—you wouldn't be eligible for unemployment.
Although work injuries often prevent victims from performing tasks, they may have only left you partially unable to work. Your doctor may say that you can perform light-duty work. When this occurs, you may not be able to return to your current employment if they're unable to supply you with light-duty work, but you can seek employment elsewhere. If you can still perform some tasks with your injury and are receiving workers' compensation, you could receive both the workers' compensation benefits and unemployment as you look for a new job.
How Workers' Compensation Benefits Affect Unemployment
Receiving workers' compensation affects the amount you can receive from unemployment. Typically, you can't receive payment while receiving workers' compensation, but there are cases in which you could receive an offset unemployment amount based on what you're receiving from workers' compensation. This means you'll receive less than what you usually would from unemployment because of your workers' compensation benefits.
The Importance of Working with an Attorney for Workers' Compensation and Unemployment
If you were injured at your current job and are thinking about exiting for light-duty work, make sure to consult with a workers' compensation attorney. You could accept a job that includes benefits that affect your current eligibility for receiving workers' compensation benefits. A seasoned attorney can assist you through the process of finding new work while not losing access to workers' compensation, and they can help you with receiving both workers' compensation and unemployment.
Additionally, consulting with a lawyer is essential because you could lose credibility with your workers' compensation claim if you also apply for unemployment. Applying for unemployment while not being eligible can hurt your credibility in cases in which your workers' compensation benefits are disputed in court. If you have to present your case to a workers' compensation board, your unemployment application may result in others suspecting that your injuries are not that serious. A lawyer can also help you through the entire workers' compensation court and board process.
Workers' compensation attorneys can also help you decide if vocational rehabilitation is right for you. Vocational rehabilitation is a benefit provided through workers' compensation that supplies weekly payments as well as a counselor who helps you find new work opportunities. Vocational rehabilitation may be a better option than unemployment because there's no designated date in which you run out of benefits.
Mississippi and Louisiana Workers' Compensation Attorneys
If you were injured at work, you need to contact expert workers' compensation lawyers to assist you with your case. Navigating the world of workers' compensation benefits can be difficult, especially if you're also seeking unemployment. Take the uncertainty out of the process by contacting Lunsford, Baskin, & Priebe, PLLC. We'll assist you through the entire claim process so that you can focus on recovering from your injuries. Call our New Orleans office at 504-788-2994 or our Jackson office at 601-983-2667. You can also obtain a free case evaluation by contacting us here.
Video Transcript
Yes, can file for unemployment if you've been terminated while you're receiving workers' compensation benefits. However, unemployment will either not pay until you are not receiving worker's comp benefits, or they will pay an offset amount, which is lesser than what they would've paid if you were not receiving your workers' comp benefits.