Top Five Knee Injuries in Mississippi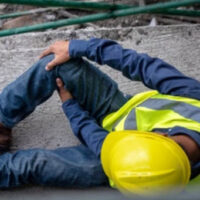 Serious knee injuries affect millions of Americans every year. A significant number of these injuries are work-related. As a result, even if the victim was partially at fault for the accident which caused the injury, financial compensation might be available. These families need this money to carry on with their lives.
However, the claims process is frustrating and long. Claims Examiners often initially deny claims, no matter how meritorious they are. And, many victims wait many months for a subsequent appeal hearing.
A solid Jackson workers' compensation attorney supports these victims all the way. An attorney quickly evaluates your case and then gives you solid legal advice. Then, an attorney fights for you until the end. This approach usually ensures maximum compensation for things like lost wages and medical bills.
Tendon Tears
Tendons are flexible and strong tissue bans which connect a bone to a muscle. So, tendons stretch every time the knee bends. Over time, this movement causes almost microscopic tears. The cumulative effect of these small tears could cause patellar tendinopathy, a condition also known as "jumper's knee."
Generally, doctors use an MRI to diagnose patellar tendinopathy and other knee injuries. The symptoms, such as pain, swelling, and loss of motion, could signify almost any knee problem. And, the treatments vary significantly.
The treatment for tendon tears is usually not extensive. However, most treatments take a long time, and results come in fits and starts. Most doctors prescribe extended physical therapy, along with steroid injections or electromagnetic shock therapy.
Many workers' compensation insurance companies are willing to pay for therapy. But they may refuse to pay for injections and other cutting-edge treatments. However, unless the victim receives a full range of treatment, full recovery is unlikely.
Meniscus Tear
This injury is similar to a tendon tear. However, a meniscal tear could be a sudden trauma injury or an overuse injury. Some people twist their knees when they walk. Other times, like tendons, meniscus tissue slowly tears over time.
These injuries often involve either very simple or extremely complex treatments. Frequently, rest and ice could heal the tear. In other cases, doctors must surgically reconstruct the knee in a very delicate procedure.
Ligament Injury
Hyperextension injuries happen when the knee moves in an unusual way and the ligaments, which keep the knee straight, cannot duplicate that motion. So, they tear. Unlike the previous two tears, ligament tears are usually dramatic, like a window shade being violently pulled up. There are basically three types of ligament injuries:
Grade I sprains,
Grade II partial tears, and
Grade III complete tears.
Some common sports-related knee injuries, such as ACL and MCL injuries, are technically ligament tears.
Dislocation
This knee injury is always a trauma injury. Sudden violent impact, usually in a fall or car crash, causes the knee bones to come out of place. Once again, a dislocated knee is often relatively minor or extremely serious. Sometimes, dislocated knees get better on their own. Other times, a doctor must adjust the bones in an extremely painful procedure.
Fracture
These impacts could also break the patella. The kneecap is what shields the vulnerable knee from serious injury. These injuries require instant and complete knee immobilization. Unfortunately, that usually does not happen. As a result, subsequent surgery is much riskier and more complex.
Contact an Experienced Attorney
Different knee injuries require different treatments. For a free consultation with an experienced workers' compensation lawyer in Jackson, contact Lunsford, Baskin & Priebe, PLLC. You have a limited amount of time to act.
Resource:
onlinelibrary.wiley.com/doi/pdf/10.1111/j.1553-2712.2012.01315.x