The Dangerous Details of Construction Work – Construction Work Fatality Statistics in 2023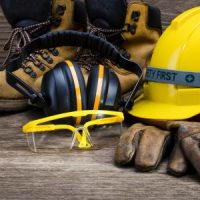 Construction work is no doubt some of the most dangerous work in Mississippi and throughout the United States. With a litany of potential hazards to workers, such as a fast-paced work environment, exposure to heights and extreme temperatures, close proximity to massive machines, and the regular usage of dangerous and sharp tools, construction work is certainly not a job that everyone can do, and the brave and strong workers that build our roads, high rises, and shopping malls are at risk of severe injury and even disability or death every day. But just how dangerous is construction work in the United States in today's modern world? In order to help consumers and industry heavy-hitters better understand the hazards that construction workers face every day, construction industry player SkillSignal shares important data about construction worker fatalities in 2023. Here are some of SkillSignal's findings:
In 2019 alone, 11.4 million workers in the United States were employed in construction industry jobs. This represents a 25% increase in workers in the construction industry since 2011. In addition, employment growth can be attributed most to Hispanic workers, who saw a 55% increase in construction employment during the 2011-2019 period.
Unfortunately, with the growth of Hispanic workers in construction, the number of fatal injuries suffered by Hispanic construction workers also increased. Fatalities within Hispanic construction workers increased approximately 90% from 2011-2019, which outpaces the growth rate of 55%.
Construction workers in general face a 1 in 200 chance of being killed by a workplace accident over the course of a 45-year career in the construction industry.
Small employers see higher numbers of construction worker fatalities. Nearly 50% of construction worker deaths occurred within construction companies with 10 or fewer employees, or among self-employed individuals.
Construction jobs on the road are particularly dangerous for construction workers. A total of 106 workplace fatalities on road construction sites occurred in 2010 alone. Roadside construction worker fatalities account for 1.5-3% of all workplace fatalities in the United States.
Help for Injured Workers in Mississippi
Fortunately, when most workers, including construction workers, get injured and disabled on the job in Mississippi, Mississippi workers' compensation laws entitle them to receive important benefits to keep them financially stable until they can return to work. Mississippi workers' compensation benefits include important benefits such as medical expense reimbursement, disability benefits, wage replacement compensation, vocational rehabilitation services, and more. In order to receive Mississippi workers' compensation benefits, injured Mississippi workers must report their workplace injury to their employer, and, if they are denied benefits, appeal the decision through the state agency that oversees workers' compensation in Mississippi. It is best to work with an experienced Mississippi workers' compensation lawyer if you are denied benefits.
If you are in need of legal assistance with your Mississippi workers' compensation case, contact the experienced Mississippi workers' compensation lawyers at Lunsford Baskin & Priebe. Lunsford Baskin & Priebe offers a free and confidential consultation to learn about your case and to see if they can help. Contact Lunsford Baskin & Priebe and speak to a lawyer about your rights for free today.
Source:
skillsignal.com/resource/constructions-safety-statistics/#:~:text=Over%20a%2045%2Dyear%20long,(Safety%20%26%20Health%20Magazine)