Slidell, Louisiana Woman Killed In Multiple Car Accident Involving 18-Wheeler Truck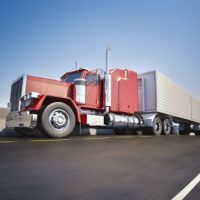 It can be said that Louisiana is a tough state for driver safety. Not only is the number of fatal car accidents in Louisiana higher than the national average, but the vehicle collision frequency in Louisiana is also higher than the average of the rest of the United States. Indeed, Louisiana roads can be dangerous, and high speeds mixed with varying vehicle weights and sizes, distracted driving, and road conditions can all contribute to serious and fatal accidents on any driver's daily commute. Unfortunately, in the first week of the 2023 New Year, a Slidell, Louisiana woman became a recent victim of the Louisiana roads when she was involved in a multiple-vehicle car accident on Louisiana's Interstate 12.
According to a NOLA.com report, Slidell resident Melissa Cannata, a 56-year-old woman, was traveling eastbound on Friday, January 5, in the evening on Interstate 12 when she rear-ended another vehicle. The vehicle that she rear-ended was a Honda Civic Sedan. Ms. Cannata was then rear-ended by an 18-wheeler truck, her vehicle was thrown from the highway, and hit a tree. Ms. Cannata was, unfortunately, not wearing safety restraints and was unrestrained during the fatal accident. Although Ms. Cannata was taken to the hospital by paramedics, she died on the way. Fortunately, the other drivers involved in the accident were uninjured. According to local authorities, Ms. Cannata was not impaired by alcohol or drugs at the time of the accident, and impairment was not a factor in the accident.
Driving Presents Risk of Injury and Death – What to Do if You are Involved in a Car Accident in Louisiana
Although reports do not indicate who was at fault in the tragic accident that led to Ms. Cannata's death, there are options for victims of car accidents and their families when another driver's negligence or recklessness causes injury or death to others on the road. Under Louisiana personal injury laws, individuals involved in car accidents through no fault of their own may be entitled to money damages for injuries suffered as a result of the accident. In addition, family members who have experienced the death of a loved one due to a car accident may have recourse under Louisiana wrongful death laws. It is important for Louisiana residents to contact a skilled and experienced Louisiana car accident lawyer in order to learn about their rights and options under Louisiana's laws in the event of a tragic car accident.
Louisiana Car Accident Lawyers Fight for Car Accident Victims
If you or a loved one have been injured in a car accident in Louisiana, you may consider having an advocate by your side to fight for you. A skilled and experienced Louisiana car accident lawyer can help you understand your rights and options and represent you in your car accident case. The skilled and experienced car accident lawyers at Lunsford Baskin & Priebe are here to help and offer a free and confidential consultation. Contact Lunsford Baskin & Priebe today and speak to a lawyer about your rights and options for free.
Source:
nola.com/news/traffic/slidell-woman-dies-in-three-vehicle-crash-on-i-12-at-lacombe/article_ef34785e-8eaa-11ed-8bc1-d3cf2f2e6b6d.html