Settlement Vs. Trial: Factors For Consideration When It Comes To Settlement In Louisiana Personal Injury Cases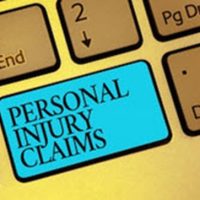 Most people don't think about getting seriously injured when they do routine activities throughout their day. Activities and tasks like grocery shopping or simply driving down the highway seem like benign activities that we all must do. However, the reality is that accidents can happen anytime and anywhere – a trip to the grocery store can end in a slip-and-fall accident on a newly waxed floor, resulting in broken limbs; a quick hop on the interstate can turn into a horrific car crash, resulting in permanent injury or even death. Fortunately, for those who are injured, Louisiana personal injury laws provide a path to recovery of compensation and justice. Under personal injury laws, a person who is injured due to another person's negligence can bring a lawsuit against that person for damages resulting from the accident. The same is true when a person is injured by a doctor's medical malpractice and when a person is injured due to the fault of a company or corporate entity.
Once an injured person has filed a personal injury lawsuit in court, they may be presented with the opportunity to resolve the case through settlement negotiations, rather than go through full-blown litigation and trial. There are many factors to consider when it comes to deciding whether to potentially engage in settlement discussions or press forward with litigating the case to judgment. Although every case is unique and there is no "typical" standard applicable to all cases, here are a few general issues that a person should consider when determining whether to potentially settle their personal injury case:
 Time
Time is an important factor when considering whether to settle a Louisiana personal injury case. Litigation through trial can be a lengthy and complex process. For some people, early resolution is attractive because settlement payments are often made sooner than an award through a court judgment.
Certainty
Certainty is another major factor to consider when thinking about potentially settling a Louisiana personal injury case. Trial is not certain — once a case goes to trial the decision is ultimately in the judge or jury's hands. On the other hand, when a case is settled, it is because both parties to the case have agreed to settle, and the agreed-upon amount of compensation and other settlement terms are memorialized in a settlement agreement. If the agreement is broken by either party, the other party can sue in court to enforce the settlement agreement.
Costs
Litigation through trial can be expensive. Experts may need to be retained and depositions taken to prove the case. Administrative and court costs are also required. In most states, the "loser" of a lawsuit bears not only their own costs, but also the winning party's costs. In the settlement context, there is no loser, so cost-shifting statutes do not apply. However, the parties can agree on who pays for costs, or some costs, and they can agree that each side bears their own costs.
Speaking to a Lawyer about Your Options
Ultimately, whether to engage in settlement discussions or litigate the case is entirely up to the plaintiff who brings the case. These types of important decisions are best made with the help of an experienced Louisiana personal injury attorney's knowledge and expertise. If you or a loved one has been injured due to another person's negligence and you are interested in bringing a personal injury case, or if you have a pending personal injury case and are interested in your options, contact the experienced New Orleans personal injury lawyers at Lunsford Baskin & Priebe. The lawyers at Lunsford Baskin & Priebe offer a free and confidential consultation to hear your story and to see if they can help. Contact Lunsford Baskin & Priebe today and speak to a lawyer for free.