On the Highway: Common Highway Worker Injuries and What You Should Do if You are a Highway Worker Injured on the Job in Mississippi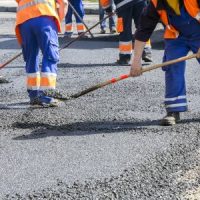 While we often give credit to the heroes who wear capes, there is no doubt that Mississippians must acknowledge the hard men and women who work out on Mississippi's roads and highways as some of America's most important unsung heroes. With most Mississippians opting to drive to commute to work, school, and do all the things they need to do, rather than take public transportation, Mississippi's roads and highways are an extremely important—and necessary—part of daily life for virtually all Mississippians, and the highway workers that build and maintain roads are critical for our free movement about the state and country. However, highway and road workers have a very dangerous job to do – work out on the roads with the flow of traffic, often with hazards such as heavy and loud equipment, speeding vehicles, exposure to chemicals and toxins, and objects that may seem like they come out of nowhere. But what exactly are the most common ways highway workers can get injured in the job, and what should a Mississippi highway worker do if they experience a serious workplace injury?
Common Causes of Workplace Injuries for Mississippi Highway Workers
Mississippi highway workers, by virtue of being out on the road with the flow of traffic and other dangers, are exposed to the following potential causes of serious injuries:
Being struck by a vehicle: highways workers can be hit by traffic or work vehicles if proper safety measures are not in place, they are not visible, or drivers fail to follow the laws and rules of the road;
Experiencing an equipment accident: with a host of heavy equipment and machinery to help them do their jobs, highway workers may be injured by heavy equipment, such as cranes, bulldozers, jackhammers, and other tools;
Falling from heights: highway workers often work on road projects on overpasses or other places where they can fall from, causing broken bones, spinal cord injuries, and even brain injuries or death;
Being exposed to chemicals and toxins: solvents, asphalt, paint, and other chemicals used in road and highway work can injure highway workers if they are not handled properly or proper safety measures are not in place;
Being exposed to extremely loud noises: when using heavy equipment and machinery and in the flow of heavy traffic, injury to hearing can result if highway workers do not have adequate hearing protection.
In addition to the above, there may be other hazards that may lead to highway worker injuries, including, but not limited to repetitive motion injuries, burns and other heat-related injuries, and strains and sprains.
What to Do if You are Injured on the Job in Mississippi
If you are injured on the job in Mississippi, you should first seek out medical treatment, and report the injury to your employer. It is also a good idea to speak to an experienced Mississippi workers' compensation lawyer about your rights and options when it comes to Mississippi workers' compensation benefits. The experienced Mississippi workers' compensation lawyers at the law firm Lunsford Baskin & Priebe offer a free and confidential consultation to learn about your case and to see if they can help fight for you. Contact Lunsford Baskin & Priebe today and speak to a lawyer about your case for free.