New Orleans' French Quarter Hard Rock Hotel Collapse Remembered – How To Collect Workers' Compensation For Workplace Accidents In Louisiana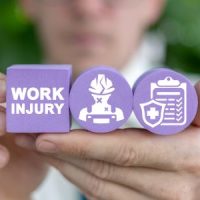 A little over three years ago, a horrific workplace accident left three workers dead in New Orleans' French Quarter. In October, 2019, the Hard Rock Hotel, an 18-story tower located on New Orleans' famous Bourbon Street, was under construction when it collapsed, killing the workers and injuring many others. The workers who tragically passed away as a result of the collapse were Jose Arreola, Quinnyon Wimberly, and Anthony Margette. According to local news reports, which were written in remembrance of the victims and also report on the ensuing litigation against the hotel construction contractor and sub-contracting companies years later, the body of Mr. Magrette was able to be recovered several days after the hotel collapse, but the bodies of Mr. Wimberly and Mr. Arreola were trapped underneath the construction debris and rubble for 10 months before they were able to be recovered. In addition to the deaths of the three workers, several other people were injured in the collapse, property was damaged nearby, and a segment of Canal Street was closed for more than a year after the accident.
In October, 2022, the developers of the construction project issued a statement in remembrance of the workers who perished in the collapse, stating "Today, the owner of the 1031 Canal project joins many others in remembering those who were victims of the tragedy which occurred three years ago, as well as remaining mindful of their families. After thorough investigation efforts OSHA specifically did not implicate the owner in any way, but instead cited Heaslip Engineering and HUB Steel for multiple structural failures related to beams, columns, and connections to determine the means and methods to safely construct the building."
Help for Injured Workers and How to Collect Workers' Compensation in New Orleans and Louisiana
No matter who is to blame for a workplace accident, workers deserve justice for the injuries that they suffer at any workplace. In addition, the families of workers who are involved in fatal workplace accidents have rights under Louisiana workers' compensation laws. Injured workers who meet eligibility criteria and who are unable to perform their work due to a workplace injury are entitled to workers' compensation benefits such as wage replacement benefits, medical costs, treatment costs, and retraining. Families of workers who have passed away in workplace accidents are also entitled to certain financial support under Louisiana workers' compensation laws.
In order to get started with a workers' compensation claim in Louisiana, it is important to first contact an experienced Louisiana workers' compensation lawyer. Workers' compensation laws are complex, and the Louisiana workers' compensation system is often difficult for workers to navigate on their own. An experienced Louisiana workers' compensation attorney can assist an injured worker in getting the workers' compensation benefits they deserve under the law.
If you or a loved one has been injured on the job in Louisiana, contact the skilled and experienced Louisiana workers' compensation lawyers at Lunsford Baskin & Priebe. The Louisiana workers' compensation lawyers at Lunsford Baskin & Priebe offer a free and confidential consultation to learn about your unique case and to see if they can help. Call Lunsford Baskin & Priebe today and speak with a lawyer about your rights for free.
Source:
nola.com/news/business/they-recovered-the-bodies-from-the-hard-rock-hotel-now-they-say-the-developer-never/article_205f88a8-f264-11ec-85a4-2b3e4cecaee6.html