Mississippi Doctor Ordered To Pay $6.1 Million To Patient In Medical Malpractice Lawsuit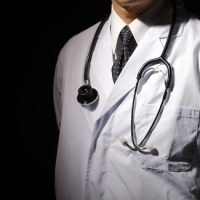 Going to the doctor for a serious medical problem is a nerve-wracking process to begin with. The uncertainty of a disease, injury, or illness, coupled with the financial strain, time commitment, and logistics of getting to the doctor's office all make a medical case extremely difficult for average people who need help with their health to see a medical professional. When we seek treatment from a medical professional, as hard as it might be, we believe that they have their best interests at heart, will give us safe and adequate care, and will practice medicine at the highest level of their professional capabilities. However, even when we entrust our bodies and lives to the care of a doctor and other medical professionals, negligent care and accidents can happen, and a simple procedure or life-saving surgery can end up making us even worse, or leave us even more seriously impaired.
Such was the unfortunate case for a Mississippi woman who visited a Flowood, Mississippi doctor for stomach issues four years ago. Pamela Arnett, a medical patient who was experiencing stomach pain and other issues sought help from Dr. Ronald Kotfila at G.I. Associates in Flowood, Mississippi. According to reports, a specialist at G.I. Associates initially diagnosed Ms. Arnett with basic gastrointestinal problems. The problems got worse and a few years later she returned to G.I. Associates for a second opinion from Dr. Kotfila. Dr. Kotfla advised Ms. Arnett to have a medical procedure done called an endoscopic retrograde cholangiopancreatography. Ms. Arnett's lawsuit contends that Dr. Kotfila's recommendation went against the other diagnosis, and that he did not obtain informed consent from her regarding the procedure that would have revealed the hazards of the procedure. Ms. Arnett ultimately was admitted to the hospital for close to a month in May, 2018, as a result of the medical procedure. She underwent six surgical drains of the abdomen and her lungs collapsed and she was put on a breathing machine to assist with breathing. Since that time, Ms. Arnett has been constantly in the emergency room with complications from the medical procedure, and she has to take painkillers. Horrifically, she may lose her pancreas in the next 15 years, according to her doctors.
Ms. Arnett's case was ultimately put to an arbitrator and she was awarded $6.1 million in damages against Dr. Kotfila and G.I. Associates. Ms. Arnett's husband now is also seeking damages against Dr. Kotfila and the medical clinic in his own separate civil lawsuit.
Help when a Doctor Provides Negligent Care
If a doctor's treatment has made you worse and not better, you may be the victim of negligent medical care. Under Mississippi medical malpractice laws, you may have a claim for damages against the doctor who provided negligent treatment and the healthcare facility where the treatment occurred, along with any other negligent and liable entities or persons. If you believe you have received negligent medical care, it is best to chat with an experienced Jackson personal injury lawyer. The experienced Mississippi personal injury lawyers at Lunsford Baskin & Priebe offer a free and confidential consultation to discuss your potential case and to see if they can help. Contact Lunsford Baskin & Priebe today and speak with a Mississippi personal injury medical malpractice lawyer about your rights for free.
Source:
clarionledger.com/story/news/local/2021/01/19/patient-awarded-over-6-1-million-ms-medical-malpractice-case/4156858001/