Louisiana Wrongful Death Lawsuits: How Long Do I Have to File a Claim for the Death of My Loved One?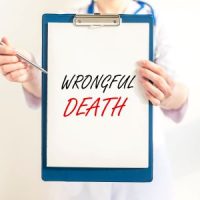 No person should have to suffer the trauma, anguish, and despair of the death of a loved one. However, when a close family member dies due to another person or company's negligence, recklessness, or intentional conduct in Louisiana, certain close family members of the deceased may be entitled to recover compensation in court for the loss. One question that family members of those who have passed away due to the fault of another may wonder is just exactly how much time they have to initiate a claim for damages under Louisiana law. The answer is that the time limitations, called the "statute of limitations", is much shorter than many people might imagine.
What is a "Statute of Limitations"?
In the United States, and in Louisiana, most legal claims, whether civil or criminal, have a certain time period during which claims must be brought. If claims are filed beyond these expiration dates, they may be forever barred. This time period is called the "statute of limitations" and it is strictly enforced by civil and criminal courts in the U.S. If a person brings a case outside the statute of limitations, they are essentially out of luck, and will be prevented from prosecuting the claim as it is untimely. Statutes of limitation exist vary from claim to claim and from state to state, so it is important to be aware of the specific time limitations that govern a particular claim.
What is the Statute of Limitations in a Louisiana Wrongful Death Case?
Under the Louisiana Civil Code, "If a person dies due to the fault of another, suit may be brought by [certain close family members] to recover damages which they sustained as a result of the death." Furthermore, "the right of action granted under the [Louisiana wrongful death statute] prescribes one year from the death of the deceased." Simply put, in Louisiana, wrongful death claims must be brought no more than one year from the date that a loved one passes away, or the claim will be barred. In order to determine whether you are within the statute of limitations when it comes to your Louisiana wrongful death claim, it is best to speak with a skilled and experienced Louisiana personal injury lawyer about the facts of your specific case.
Who Can I Turn to For Help with My Louisiana Wrongful Death Case?
If you are interested in your rights when it comes to bringing a wrongful death claim in Louisiana, the experienced wrongful death lawyers at the law firm Lunsford Baskin & Priebe offer a free and confidential consultation to learn about your case and to see if they can help you get justice. The lawyers at Lunsford Baskin & Priebe will listen to your unique story to learn the facts of your case, and will advise you not only as to any statute of limitations issues, but also as to your rights and options in your particular case. Contact the law offices of Lunsford Baskin & Priebe today and speak to an experienced Louisiana personal injury lawyer about your rights for free.