Louisiana Construction Received OSHA Fines After October 2022 Death of Worker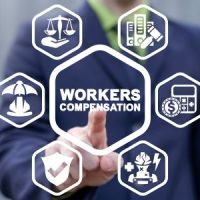 In October, 2022, a terrible workplace accident struck the city of Ruston, Louisiana. According to local reports, 62-year old construction worker James Burch, of Marion Louisiana, was killed when a 10-foot hole caved in at the construction project where he was working. The construction project was a lift station project being handled by Burch's employer, Skylan Construction, of Farmerville. Burch is said to have been in the 10-foot hole when the walls of the hole caved in, trapping him. Burch had been removed from the hole when first responders arrived at the scene, and no other workers were injured in the accident. "We are heartbroken by this tragic loss…on behalf of the City of Ruston, I offer my deepest condolences to the family and friends," stated Mayor of Ruston Ronny Walker.
OSHA Cracks Down after Tragic Louisiana Worker Death
Flash forward approximately seven months later and Burch has certainly not been forgotten. In response to his tragic and terrible workplace death, the Occupational Safety and Health Administration investigated the case and issued a number of citations, some willful and three serious. The citations include:
Willful citation: OSHA found that each employee in excavation at the project and employed by Skylan Construction was "not protected from cave-ins by an adequate protective system."
Serious citations: First, OSHA found that Skylan did not have adequate means for employees to "exit from an excavation while working on an underground sewer pipe"; second, Skylan failed to perform adequate atmospheric testing where its employees were "exposed to respiratory hazards while working on a sewer pipe in an excavation greater than 4 ft. deep"; and third, Skylan failed to prohibit employees from excavating below the level deemed hazardous to its employees.
In total, the fines that have been assessed against Skylan for the violations add up to approximately $35,940.
Not All Workplaces are Safe Workplaces
Although we all want to believe, and often do believe, that our employers are always looking out for our and our fellow co workers' safety, the unfortunate truth is that not all employers are compliant with all safety rules and regulations. Furthermore, in reality, even in the most safety-vigilant of workplaces, serious workplace injuries and deaths can and do happen. Fortunately, in Louisiana, injured workers have options if they are injured on the job and are rendered disabled from work due to their workplace injury. These workers' compensation benefits include important benefits to get workers back on their feet, such as wage replacement compensation, medical cost reimbursement, and work rehabilitation training.
If you have been injured on the job in Louisiana, contact the experienced and skilled Louisiana workers' compensation lawyers at the law firm Lunsford Baskin & Priebe. The lawyers at Lunsford Baskin & Priebe offer a free and confidential consultation to learn about your Louisiana workers' compensation case and to see if they can help. Contact Lunsford Baskin & Priebe today and speak to an experienced Louisiana workers' compensation lawyer about your rights and options for free.
Source:
rustonleader.com/breaking-news-news/construction-worker-dies-lee-street-cave