Insurance Provider's Report Identifies Top Two Groups To Watch Out For When It Comes To Worker Injuries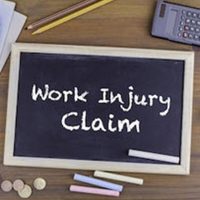 There is no doubt that a workplace injury can happen to any type of employee in any type of industry, any day that the worker steps out on the job. Although it is true that some industries are more prone to worker injuries, such as construction and other industries that involve hard labor and hazardous labor conditions, even workers that work in less physical environments can experience a disabling work injury. The good news is that most workers in Mississippi who are injured on the job and are disabled as a result of a workplace injury are entitled to important workers' compensation benefits, such as medical expense reimbursement, wage replacement compensation, vocational rehabilitation training, and other benefits to help them get back on their feet. But are certain workers more at risk of getting seriously injured on the job? A 2023 study by insurance company The Travelers Cos., aims to answer that question to help employers "pay close attention" to certain workers who may be more prone to workplace injuries.
Preventing Workplace Injuries — New Workers and Ageing Employees 
According to The Travelers Cos. report, the top two groups of workers that employers should watch out for when it comes to workplace injuries are new employees and aging employees. To compile its 2023 Injury Impact Report, The Travelers Co., reviewed more than 1.2 million workers' compensation claims that were filed between 2016 and 2020 from a variety of businesses and industries. Ultimately, the study concluded that employees who were in their first year of work accounted for 34% of workplace injury workers' compensation claims that were filed, and were out of work cumulatively 7 million workdays. The study also revealed that, while the frequency of workplace injury among workers who are 60 years old and older was less than other age groups, workers within that age bracket had higher average costs per workers' compensation claim. In fact, workers' compensation claims were found to be 140% higher for workers in the age bracket 60 years and older than those workers in the age group 18 to 24 years old, and 15% higher than workers aged 35 to 49 years-old.
Help with Your Workers' Compensation Claim in Mississippi
Whether you are a new worker or a seasoned, older worker, if you are injured on the job in Mississippi, and you are disabled from work, you may be entitled to important workers' compensation benefits under Mississippi workers' compensation laws. The best way to find out if you are entitled to workers' compensation benefits for your workplace injury in Mississippi is to speak with an experienced Mississippi workers' compensation lawyer about your case. The experienced Mississippi workers' compensation lawyers at the law firm Lunsford Baskin & Priebe offer a free and confidential consultation to learn about your case and to see if they can help you. Contact Lunsford Baskin & Priebe today and speak with a lawyer about your Mississippi workers' compensation case for free.
Source:
safetyandhealthmagazine.com/articles/23933-on-the-job-injuries-report-identifies-two-vulnerable-worker-groups