I Have a Pre-Existing Condition. Does Workers' Compensation Still Cover My Medical Bills?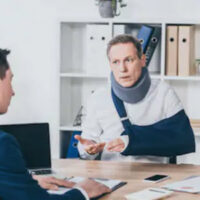 Occupational diseases are one of the leading causes of hospitalization and medical care in Louisiana. However, they are normally not the only cause.
Hearing loss is a good example. This malady affects millions of American workers. However, overall noise pollution is usually a factor as well. Almost half of the people in developed countries routinely deal with sounds louder than 55 decibels. That's almost twice the maximum recommended noise level.
Hearing loss is also a good example of occupational disease treatments. If doctors catch the problem early, hearing loss is rather easy to treat. But this occupational disease is degenerative.
Finally, hearing loss is a good example of the effects of an occupational disease. This problem is not just physical. Many hearing loss victims feel isolated from family and friends. As a result, a New Orleans workers' compensation attorney can usually obtain money for lost wages and medical bills, as outlined below.
Basic Issues in an Occupational Disease Claim
Trauma injuries include things like falls and work-related motor vehicle crashes. Occupational diseases are conditions which arise over the course of more than one work shift. In civil court, victims must normally prove fault or negligence to obtain compensation for these injuries. But workers' compensation is different.
In the early twentieth century, there were very few workplace safety laws. As a result, many factories and other places were quite dangerous. As industrialization pushed more people to work in these places, the onslaught of civil claims threatened to bankrupt some employers. At the same time, many victims had to wait many months for their days in court.
So, workers and management struck the Grand Bargain. Workers agreed to give up their rights to sue in court if management provided no-fault insurance for work-related illnesses and injuries. Therefore, victims only need establish a workplace connection to obtain the aforementioned compensation.
"No fault" does not mean simple or straightforward. In fact, the opposite is usually true. The workers' compensation bureaucracy, which is dominated by insurance company interests, makes these claims quite complex. Unless victims have experienced attorneys, they often end up settling for less.
The Eggshell Skull Rule
This legal doctrine applies in many personal injury cases. It also applies in many workers' compensation matters.
Certain people are highly vulnerable to certain illnesses or injuries. That could be because of a pre-existing condition or because of their age or genetic makeup. As a result, their wounds are worse than they would have been otherwise. Many defendants have argued that they should not have to pay full compensation for situations that were not entirely their fault.
However, as mentioned, fault is irrelevant in most workers' compensation claims. Additionally, medical providers do not discount their fees because of pre-existing conditions. So, these victims are still entitled to maximum compensation.
Fault is sometimes relevant in workplace injury cases because workers' compensation is not always the exclusive remedy. If the employer recklessly disregarded a worker's safety and caused injury, additional compensation for noneconomic losses, such as pain and suffering, might be available. 
Contact a Dedicated Attorney
Pre-existing conditions normally do not adversely affect a claim for damages. For a free consultation with an experienced New Orleans workers' compensation lawyer, contact Lunsford Baskin & Priebe, PLLC. We do not charge upfront legal fees in these cases.
Resource:
euro.who.int/en/health-topics/environment-and-health/noise/data-and-statistics
https://www.lunsfordbaskin.com/does-workers-comp-always-shield-mississippi-employers-from-civil-injury-claims/