Head-On Collisions: What Are They And How Is Fault Established In Mississippi Personal Injury Cases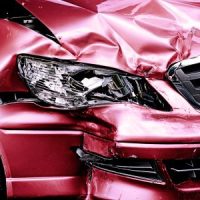 A serious head-on collision that occurred on Mississippi Highway 29 brings front and center the topic of head-on car accidents and who is at fault. According to local reports, a head-on collision that injured both drivers involved occurred on Mississippi 29 on the evening of November 18, approximately a half mile south of Ellisville, Mississippi. Reports do not detail what exactly occurred to cause the accident, or who was at fault, as the investigation into the accident is still likely pending. However, according to local news, both drivers who were involved in the accident had to be removed from their vehicles, as they had become trapped in the accident. One driver was ultimately airlifted to the emergency department, having suffered serious injuries from the head-on collision. The other driver is reported to have sustained moderate injuries. Fortunately, no other drivers or people on the road were involved in the accident, and no other injuries were reported.
What is a "Head-On" Collision?
Head-on collisions are very dangerous car accidents. In a head-on collision – also called a "frontal crash" or "front-end collision" two cars that are traveling in opposite directions on the road crash together at the front end, causing a collision. Head-on collisions are very dangerous because the impact of the collision is so close to the driver, and any passengers in the vehicle sitting in the passenger seat. According to the U.S. Department of Transportation Federal Highway Administration, head-on collisions were the most harmful type of car accident to occur in approximately 14% of all car accident fatalities in the United States each year. Undivided roads were the scenes of 85% of head-on collision fatalities between the years 2016 and 2018.
How to Establish Fault in a Head-On Collision Case
There are a number of reasons that head-on collision car accidents occur. Drunk and distracted driving, driving on the opposite side of the road, swerving to avoid an accident, failure to comply with safe driving rules, in combination with high speeds and a flow of traffic on the opposite side of the road, are all ingredients that make up the recipe for a head-on collision event. However, fault in a head-on collision is often not easy to establish, making it difficult to prove liability in a personal injury case. The best course of action when a person finds themselves in a head-on collision that was not their fault is to speak with an experienced personal injury lawyer. An experienced personal injury lawyer can help a head-on collision victim strategize how to prove their case. Sometimes this may involve the expert opinion of an accident reconstructionist or an expert engineer who is skilled and experienced in car crash scenes.
Help with Your Mississippi Car Accident Personal Injury Case
Getting in touch with a lawyer is a thoughtful and strategic first step after experiencing a car accident that was not your fault. If you have been injured in a car accident due to someone else's negligence or lack of care in Mississippi, contact the skilled and experienced Batesville personal injury lawyers at Lunsford Baskin & Priebe. Lunsford Baskin & Priebe offers a free and confidential consultation to learn about your case, and to see if they can help. Contact Lunsford Baskin & Priebe today and chat with a lawyer about your rights and options for free.
Source:
wdam.com/2022/11/19/accident-attracts-bevy-1st-responders-mississippi-29-jones-county/