Hard To Face: Facial Disfigurement Injuries In Mississippi Workers' Compensation Claims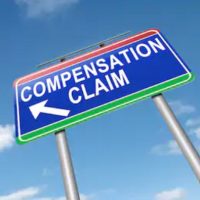 Almost five years ago, world-renowned supermodel Linda Evangelista effectively went into seclusion after suffering from body and facial disfigurement as a result of cosmetic procedures. Ms. Evangelista started noticing bulges on her body and chin three months after CoolSculpting was performed on her face, which she states left her "permanently deformed" and "brutally disfigured". Due to the shame she felt about her face and body, Ms. Evangelista hid in her home and refused to come out until this year to share her story.
As a supermodel, there is no doubt that facial disfigurement changed Ms. Evangelista's life forever, impacted her career and her ability to earn a livelihood. However, the severe and negative impacts of a facial disfigurement are not limited to world-class supermodels. Whether a person is a model on the catwalk or an Average Joe working retail, the face that a person presents to the world is an important piece of a person's identity and a means of expression when communicating with people. But what happens when a person suffers a workplace injury that leads to a permanent facial disfigurement? Is there any compensation that workers are entitled to under the law? Although a person may never be able to feel whole again after a facial disfigurement injury, Mississippi workers' compensation laws provide some recovery.
Compensation for Facial Disfigurement Claims
When a worker suffers an injury on the job in Mississippi, whether facial disfigurement or another type of injury, Mississippi workers' compensation laws govern the type of benefits that the workers may be entitled to receive. The duration of compensation payment is determined by a number of factors, including the part of the body and nature of injury. For example, losses of a member like the arm entitles a worker to 200 weeks of compensation payments, while the loss of hearing in one ear entitles a worker to 40 weeks of compensation payments. Facial disfigurement is slightly different under the law, and entitles a worker to a lump-sum payment. Under the Mississippi Workers' Compensation Act, the Mississippi Workers' Compensation Commission "is authorized to award proper and equitable compensation for serious facial or head disfigurements not to exceed Five Thousand Dollars ($5,000.00)." Under the act, the payment may only be made after 1 year has lapsed after the injury that caused the facial disfigurement. Workers may also be entitled to other benefits for a facial disfigurement, such as medical coverage and other benefits.
Help with a Mississippi Facial Disfigurement Claim
There is no doubt that a facial disfigurement is a terrible and permanent detriment that can impact a person's entire life. There is also no doubt that some remedies are available under Mississippi workers' compensation laws for workers who have suffered from an injury on the job that results in a facial disfigurement. If you have suffered from a workplace injury that has resulted in a facial disfigurement, seek out legal help immediately to preserve your right to workers' compensation benefits. The experienced Mississippi workers' compensation lawyers at Lunsford Baskin & Priebe, PLLC, offer a free and confidential consultation to learn about your facial disfigurement injury and to see if they can help you get compensation due to you. Contact the law firm of Lunsford Baskin & Priebe, PLLC, today for your free and confidential consultation.
Source:
people.com/style/linda-evangelista-shares-first-photos-of-her-body-since-fat-freezing-nightmare-people-exclusive/