Fatal Car Accident Leaves Louisiana Woman Dead, Drunk Driving Suspected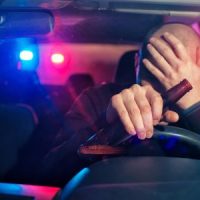 Even though the risks are well-known to all, drunk driving still remains prevalent throughout the United States and in Louisiana. With the freedoms that driving a car brings comes the hazards of operating a vehicle on the road with intoxicated and out-of-control drivers. For most people, driving to work and for everyday activities is a necessity, and they must share the road with all the other vehicles traveling their direction. Sometimes an impaired or intoxicated driver, unfortunately, shares the road with them, ending in terrible consequences.
However, a drunk driver's victims are not limited to others that are out on the road. Passengers riding in vehicles with drunk drivers are also at extreme risk of serious injury or death. Such was the case, unfortunately, for a Louisiana car accident victim who lost her life in a drunk driving accident this week.
According to local news reports a 51-year-old Louisiana woman from Covington was killed in a drunk driving car accident on Friday evening, November 19. The fatal car accident occurred in Tammany Parish on Louisiana Highway 22 near Helen Drive. The Louisiana woman was a passenger riding in a 2019 Jeep Cherokee that was driven by a 35 year-old man. The male driver, for reasons unknown at this time, was traveling on the highway when he crashed into the front of a tow truck after entering the opposite lane. Despite having worn her seatbelt and being properly restrained, the female occupant suffered life-threatening injuries and passed away. The male driver is suspected of driving while impaired and was arrested and charged with vehicular homicide, operating a vehicle while under suspension, and for other offenses. The tragic and fatal car accident still remains under investigation, and the male driver has been booked into St. Tammany Parish Jail.
Justice for Drunk Driving Car Accident Victims in Louisiana
The terrible drunk driving accident that claimed a life this week further underscores the dangers of drunk driving for everyone out on the road. Though, unfortunately, drunk driving accidents do happen, there are options for drunk driving accident victims to get justice under Louisiana personal injury laws. Victims of drunk driving accidents can seek compensation for damages related to a drunk driving accident by bringing a lawsuit in court. If the drunk driver's actions caused the accident, victims may be awarded money damages for things like medical bills, pain and suffering, loss of income, and other compensation. In the case of a death of a loved one caused by a drunk driver, certain family members can also seek monetary compensation on their loved one's behalf.
If you or a loved one has been injured in a car accident that was not your fault, and you are interested in learning about your rights and options, contact an experienced Louisiana personal injury lawyer today. The experienced New Orleans personal injury lawyers at Lunsford Baskin & Priebe offer a free and confidential consultation to learn about your case and to see if they can help. Contact Lunsford Baskin & Priebe today and speak to a lawyer for free.
Source:
wdsu.com/article/covington-man-arrested-being-impaired-fatal-accident/42012540