Facing Forward: What To Do After Suffering A Facial Disfigurement Injury On The Job In Louisiana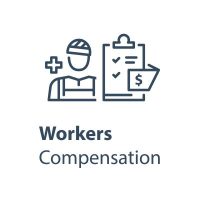 It goes without saying that our faces are one of the most important parts of our bodies. The way we express emotions, and the way we are perceived has so much to do with how our faces look and our facial expressions and reactions. Our ability to use our senses, sight, smell, taste, touch, and our ability to keep ourselves alive by regular breathing, aspiration, and drinking and eating, all stem from the healthy functioning of our heads and the organs and body parts that make up our faces. Certainly, when a facial injury occurs, it can be a devastating blow to a person's ability to live comfortably and in good health, enjoy their social life, and earn a livelihood. When a facial injury that results in disfigurement of a worker occurs in Louisiana, what should they do?
Suffering a Facial Injury at Work: First Things First
There are many hazards in the workplace that can lead to a facial injury and, ultimately, permanent facial disfigurement. Common injuries that happen to the face include cuts and lacerations (and bruises), fractures to bones of the face like the nose, injuries to the eyes, and burn injuries. Workplaces where knives and severe temperatures are used, where there is heavy machinery, heights, falling objects, or where the workplace is fast-paced are all workplaces where facial injuries might occur. When a facial injury occurs in the workplace, the highest level of first-aid safety should be observed. First, a worker should get medical attention for the facial injury. The medical examination is important in treating the injury, and also will serve as supportive documentation and evidence when providing support for a workers' compensation claim. Second, a worker should fulfill all accident reporting requirements, in order to satisfy legal obligations and any rules established by the employer. Third, the worker should reach out to an experienced Louisiana workers' compensation lawyer. If the worker is confused or unsure about reporting requirements, they may want to consult with a lawyer first, and should do so immediately after suffering a workplace injury or as soon as possible thereafter.
Louisiana Workers' Compensation Benefits for Facial Disfigurement Injuries
Under Louisiana workers' compensation laws, injured employees are entitled to wage replacement benefits, along with compensation for medical expenses, rehabilitation and/or treatment of the injury, and retraining. When a worker is "…seriously and permanently disfigured or suffers a permanent hearing loss solely due to a single traumatic accident…compensation not to exceed sixty-two and two-third percent of wages for a period not to exceed one hundred weeks may be awarded…." Thus, workers who suffer disfigurement injuries, including permanent facial disfigurement, are entitled to 100 weeks' worth of 66-2/3% of their pre-injury wage, under Louisiana workers' compensation laws.
Legal Help for a Workplace Facial Disfigurement Injury in Louisiana
If you have suffered from a permanent facial disfigurement injury, or any other type of injury, in the workplace in Louisiana, and you want to seek workers' compensation benefits, contact the experienced Louisiana workers' compensation lawyers at Lunsford Baskin & Priebe, PLLC, today. The experienced Louisiana workers' compensation lawyers at Lunsford Baskin & Priebe, PLLC, offer a confidential consultation to learn your story and to see if they can help. Contact Lunsford Baskin & Priebe, LLC, today to speak to a lawyer about your case and learn your rights.
Source:
legis.la.gov/legis/Law.aspx?d=83447