Common Injuries Experienced By Service Industry Workers in Louisiana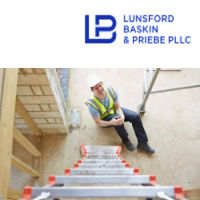 While injuries in the service industry tend to be milder on average than those sustained in other industries, such as construction work, service workers still have a right to seek compensation. Workers' comp benefits are available no matter how minor the injury and without the need to prove fault as they are no-fault benefits.
However, it is not uncommon for injuries in the service industry to be dismissed by employers as inconsequential. As a result, many industry workers, especially restaurant workers, feel pressured into working despite having an injury and often neglect to file a workers' comp claim for fear of losing their job.
Though many fear the repercussions they will face if they ask for time off of work or file a workers' comp claim, it is illegal for an employer to punish their employees following a workplace incident. Injured workers have a right to claim benefits and take the time off they need according to doctors' orders.
If you are injured in a workplace incident in Louisiana, an experienced workers' compensation attorney can help you seek the benefits you need, including coverage for medical expenses and wage replacement for time off of work while recovering. A lawyer can ensure you receive the full amount of benefits you deserve and are not punished by your employer for filing a claim and taking the necessary time off to recover from your injury.
What Jobs Are Part of the Service Industry?
Though restaurants and bars most often come to mind when people talk about the service industry, there are many other fields and positions that the service industry comprises. Essentially, any job that provides a service as their primary focus rather than the sale of goods is considered part of the service industry.
The most common service industry jobs include:
Foodservice jobs: Positions in the foodservice industry revolve around making and serving food and even alcohol. This includes servers, bartenders, line cooks, chefs, butchers, bakers, restaurant managers, catering staff, bussers, etc.
Hospitality jobs: While restaurants are also included in the hospitality industry, it often refers to hotels, resorts, hospitals, medical centers, nursing homes, and more. Jobs in these areas can include hotel management, concierge staff, housekeeping, servers, nurses, aides, and assistants.
Retail jobs: Retail establishments sell goods, but many who work within the retail industry provide services in addition to the sale of products. Jobs can include store managers, sales positions, cashiers, customer service, stocking, janitorial positions, and more.
Janitorial jobs: Those who work in the janitorial industry or provide cleaning services are also considered a part of the service industry. People in this industry often work in private residences, commercial buildings, hotels, schools, hospitals, nursing homes, and office buildings.
Most Common Injuries in the Service Industry
Service industry environments are often fast-paced and chaotic, which can easily lead to an accident and an injury. Though these industries have high standards and safety measures in place, accidents still happen.
Some of the most common injuries sustained by service industry workers include the following:
Slips and Falls: When you work in an environment where things get spilled on the floor, like a hospital or a restaurant, you are more likely to sustain an injury from a slip and fall incident.
Repetitive Stress Injuries: Repetitive stress injuries occur when you do the same movements over and over again, which is very common in the service industry. Injuries like this tend to be in the neck, the back, the elbows, the shoulders, and the wrists.
Burns: Burns are very common for those in the foodservice industry, particularly those who spend more time in the kitchen. When you are constantly working around burners, grills, fryers, ovens, hot steam, and hot oil, you are more likely to sustain a burn injury.
Cuts and punctures: Those who work in the medical field and the foodservice industry are often exposed to sharp tools, knives, broken glass, needles, and other sharp objects that can easily cut and puncture the skin.
Exposure to Chemicals and Bloodborne Pathogens: Though hospitality and janitorial workers can be exposed to cleaning chemicals that can cause injury, it is those who work in the medical industry in hospitals that are more likely to be exposed. Nurses, doctors, and emergency medical responders are also at a higher risk of exposure to bloodborne pathogens, which can cause diseases and illness.
Pursuing Compensation After a Service Industry Incident in Louisiana
Workers in Louisiana have a right to file a workers' compensation claim to receive medical and indemnity benefits for their injury or illness. Medical benefits will cover all reasonable expenses related to the injury or illness, and indemnity benefits will cover a portion of your lost wages if you have to miss work while recovering. The amount and type of wage replacement benefits you will receive will depend on the extent of your injury. For example, those who suffer a minor injury and are only temporarily unable to work may receive Temporary Total Disability benefits, whereas someone who becomes seriously injured or ill may be eligible for Permanent Total Disability benefits if they can never return to work.
However, proving the extent of your injury and wage replacement needs can be a challenge in some situations. It is not uncommon for employers or their insurers to deny benefits if they feel it is not justified or if any information was incorrectly or falsely reported on the claim. For this reason, injured employees must work with an experienced workers' comp attorney to ensure they are not denied benefits and receive the full amount they deserve.
An Experienced Louisiana Workers' Compensation Attorney Can Help
If you have suffered an injury or illness due to a service industry accident, our attorneys can help. The severity of service industry injuries can vary depending on where and how the accident occurred. In some cases, you may require expensive medical treatments and miss weeks or even months of work while you recover. Let our team of experienced workers' comp attorneys help you file your claim to ensure you are awarded the full amount of compensation you need and deserve to cover your medical expenses and loss of wages.
For help with a Louisiana workers' compensation claim, contact the workers' compensation lawyers at Lunsford, Baskin & Priebe, PLLC for a free consultation.