Car Accident Resulting In Death Of 4 Fathers Prompts Wrongful Death Lawsuit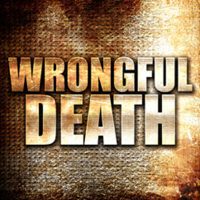 It is a plain and simple fact that alcohol and driving a motor vehicle just don't mix. However, the chance of getting severely injured or killed due to driving while intoxicated, and the risk of harming or killing passengers and other motorists on the road, are risks that some are still willing to take. In addition, restaurants and bars that serve alcohol must weigh customer demand and profit margins with state laws regarding liability for overserving and the duty to not provide overly intoxicated customers with more alcohol. Indeed, drinking and driving is a complex problem, with more than person or entity that may be held ultimately responsible for a drunk driving incident. A recent car accident case in California involving drunk driving and claims of overserving entered a new chapter this month when four fathers were killed in a single car accident after having attended a "Whisky Wednesday" event at a local watering hole.
According to local news reports, just before the Christmas holiday of 2022, four fathers were killed in an explosive car accident in Granite Bay, California, after having had drinks together at a local bar. Paul Hammack, Karan Pannu, and Patrick Gainer were passengers in the vehicle driven by Gerry Cepel after they attended "Whisky Wednesday" at local restaurant "The House of Oliver." After attending the event, and, according to reports, becoming "severely intoxicated and obviously drunk", Mr. Cepel traveled in his vehicle with the other men while speeding and ultimately crashed into a tree which caused the car to burst into flames. All four men were killed in the car accident.
Families of the deceased fathers are now taking matters into their own hands and have filed a wrongful death lawsuit against "The House of Oliver" for overserving the men. The lawsuit claims that the restaurant is responsible for overserving the clearly and obviously overly intoxicated men, and is therefore liable for the damages resulting from their deaths in the car accident. As of now, the case is ongoing and "The House of Oliver" still has a liquor license in good standing.
Wrongful Death Lawsuits in Mississippi Car Accident Cases
In Mississippi, the families of those who have tragically passed away in car accidents through no fault of their own also have rights and options under Mississippi wrongful death laws. If your loved one has passed away in a car accident or truck accident due to the negligence of another person in Mississippi, you may be entitled to compensation. The best way to find out what your rights are under Mississippi wrongful death laws is to chat with an experienced Mississippi personal injury lawyer about your case. The experienced Mississippi wrongful death lawyers at Lunsford Baskin & Priebe offer a free and confidential consultation to learn about your case and to see if they can help. Contact the experienced Mississippi lawyers at Lunsford Baskin & Priebe today and speak with a lawyer about your rights and options for free.
Source:
cbsnews.com/sacramento/news/lawsuit-wrongful-death-granite-bay-crash/