Can You Sue Your Employer for a Work-Related Injury in Louisiana?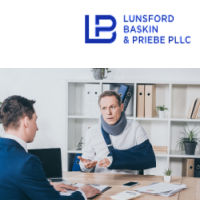 Whether a work accident is minor or severe, injured workers have a right to file a claim to receive workers' compensation benefits. These benefits were established to protect workers who become injured on the job without the need to prove fault. However, workers' compensation insurance also helps protect employers from being sued.
Workers' compensation was essentially invented to allow injured workers to recover compensation for their injuries and lost income without them having to file a lawsuit against their employer. Unfortunately, workers' compensation benefits do not always cover all expenses and losses related to the injury. Work-related injuries can be quite severe and even life-altering, thus the injured worker may feel they deserve more money for their pain and suffering in addition to their medical bills and lost wages.
In this case, it may be necessary to consult with a team of work-related injury lawyers. Lawyers for work-related injuries can review your case and offer you guidance on how best to proceed. They will understand the ins and outs of workers' compensation laws and if it is possible to sue your employer for additional compensation.
If you have questions about a Louisiana workers' compensation case and are wondering whether or not you can sue your employer for a work-related injury, contact the experts at Lunsford, Baskin, & Priebe, PLLC. We work primarily with clients who become injured on the job and know when it is possible to file a lawsuit to ensure you get the highest compensation amount possible for all that you have suffered.
How Workers' Compensation Traditionally Works
Traditionally, when employees suffer injuries from work-related accidents, they would report the incident and file a workers' compensation claim. Workers' compensation provides benefits in the form of coverage for medical bills and wages that are lost while the injured worker recovers. After the claim is filed and approved, it typically only takes a couple of weeks for the workers' comp benefits to start kicking in.
However, while these benefits can provide injured workers with some financial relief, they do not generally cover all expenses. For example, the wage replacement benefits only cover a portion of the injured worker's lost wages depending on how much they make on average. Currently, Louisiana has approved up to $743 a week. This amount in addition to the medical bill coverage does not typically cover all expenses and is only provided until the worker can return to work or has reached maximum medical improvement.
Essentially, workers' compensation benefits are meant to cover the bare minimum and do not account for an injured worker's total pain and suffering. If the accident is severe and leaves the worker with a permanent impairment, for example, or drastically alters the rest of their life, the benefits provided through workers' compensation are not going to be enough.
The Exception to Workers' Comp: Employer Negligence
If workers' comp benefits are not enough, it may be possible to file a lawsuit against your employer to pursue additional work-related injury compensation. If your expenses and suffering go beyond what is provided by workers' comp, you can file a lawsuit against your employer ONLY IF you can prove that their negligence caused the accident and your injuries.
Workers' compensation courts generally try to avoid workers filing lawsuits against their employers, but if they approve and the motion to file a civil suit is not dismissed, you and your attorney will have to provide sufficient evidence to prove that your employer was at fault for causing the accident.
Proving an Employer Breached Their Duty of Care
Employers owe their workers a duty of care, or in other words, they must provide a reasonably safe environment free of known hazards. If an employer breaches this duty of care and acts negligently by not providing a safe work environment, they can be held liable in a lawsuit. To prove that an employer breached their duty of care you will need to:
Prove that your employer owed you a duty of care
Prove that your employer breached this duty
Prove that your employer's breach of duty and negligence caused the accident
Your injuries were a direct result of the accident caused by your employer's negligence
In some cases, you might even be able to file a lawsuit against a third party. For example, if an accident occurs due to faulty equipment, you might initially blame the employer for failing to check that the equipment was in working condition and properly maintained. However, if the faulty equipment is the result of a malfunction that was out of your employer's control, you might instead be able to file a lawsuit against the manufacturer responsible for developing the equipment.
Either way, whether you are filing a civil suit against your employer or a third party, you will have to prove that there was a breach of duty and that the breach was the direct cause of the accident and your work-related injuries.
An Experienced Louisiana Workers' Compensation Attorney Can Help
So, if you are wondering if you can sue your employer for a work-related injury, the simple answer is—yes. The complicated answer is that it is not an easy process and you will have to provide sufficient evidence to prove that your employer or even a third party acted negligently. Proving that someone owed you a duty of care is easy, but further proving how exactly they breached that duty is challenging and will require the help of a workers' compensation attorney.
For help with a Louisiana workers' compensation claim or a lawsuit against your employer, contact the workers' compensation lawyers at Lunsford, Baskin & Priebe, PLLC for a free consultation.