A Tale Of Two States: Where To File A Workers' Compensation Claim Involving An Out-Of-State Injury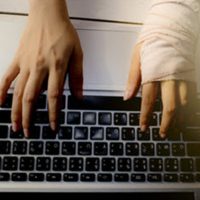 It is not uncommon within the American workforce for a worker to work in multiple states. Whether a construction worker crosses the Louisiana border to fix a pipeline in Mississippi, or a California warehouse supervisor flies to Texas to inspect work down south, many workers in the United States frequently work between states and out-of-state as part of their jobs. In addition, with the increase of work-from-home opportunities brought on by the COVID-19 pandemic, by both mandatory and volunteer policies, working in a different state from one's home state is especially not a rarity post COVID-19. However, working from a different state than where one was hired or usually works presents a host of different issues related to an employee's rights, as employment laws vary from state to state. Because of this, the question that must be asked when problems arise in an out-of-state work context is "which state's law applies?" This question is likely in the forefront of workers' minds when they are injured on the job out-of-state.
A Hypothetical: Hired in Louisiana, Injured in Mississippi
If a worker was hired and usually works in Louisiana, but travels to do work in Mississippi and is injured on the job, which state workers' compensation laws apply? Can the worker file a claim for workers' compensation benefits in Louisiana? Louisiana workers' compensation laws are helpful and instructive on this issue. The Louisiana statute that governs Louisiana workers' compensation claims establishes that, "[i]f an employee, while working outside the territorial limits of this state, suffers an injury on the account of which he, or in the event of his death, his dependents, would have been entitled to the benefits provided by this Chapter had such an injury occurred within this state, such employee, or in the event of his death resulting from such injury, his dependents, shall be entitled to the benefits provided by this Chapter, provided that at the time of such injury (a) his employment is principally localized in this state, or (b) he is working under a contract of hire made in this state." Therefore, under Louisiana workers' compensation laws, a worker who is injured outside of Louisiana may still be able to file a workers' compensation claim in Louisiana under certain conditions, such as if they were hired in Louisiana and/or if their employment is "principally localized" in Louisiana.
Determining Where to File Your Workers' Compensation Claim
Although Louisiana laws provide for some extraterritorial application of Louisiana workers' compensation laws, the determination of what state law governs a workers' compensation claim is very fact specific. If you or a loved one has been injured on the job in Mississippi or Louisiana and you are interested in filing a workers' compensation claim, it is always advisable to speak to an experienced and knowledgeable Mississippi or Louisiana workers' compensation lawyer to discuss your rights, options, and the steps for filing. The experienced Mississippi and Louisiana workers' compensation lawyers at Lunsford Baskin & Priebe offer a confidential consultation to learn about your unique case and to see if they can help. Contact the lawyers at Lunsford Baskin & Priebe today to get started.
Source:
legis.la.gov/Legis/Law.aspx?d=83338