A Pledge To Do No Harm: Medical Malpractice Claims In Mississippi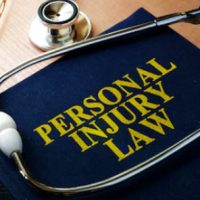 In our society, doctors are some of the skilled professionals that we hold in the highest regard and trust the most. We visit doctors for routine checkups, see them for necessary and cosmetic treatments, and even rush to them in the emergency room or urgent care when we are in our most perilous moments. We trust our doctors to help us, cure us, and keep us safe, and we entrust our family members into their care. However, whether performing a routine examination, a pathological diagnosis, or a serious surgery, doctors are not immune to making mistakes, and sometimes terrible and tragic injuries result from a doctor's care, treatment, or procedure. Medical malpractice cases can result in patient injury, disability, or even death. Fortunately, there is recourse under Mississippi laws for patients and family members of deceased patients, if a doctor's medical malpractice results in injury or death.
What is Medical Malpractice?
Medical malpractice is essentially a term for the act of a medical professional that falls below professional standards, resulting in injury or death to the medical professional's patient. Under Mississippi laws, doctors and other medical professionals are held to a standard of care over their patients, and if they breach that standard of care by acting below that standard, and their acts result in injury or fatality, they may be held liable for monetary damages to the patient (or patient's family in the case that the patient dies from the malpractice injury). It is important to note that medical malpractice claims often name not only the individual doctor or doctors that allegedly engaged in the medical malpractice, but also their employer, typically a hospital, healthcare group, or clinic. The employer may have insurance, and, if so, the insurance company will likely hire lawyers to defend the medical malpractice case.
Is Medical Malpractice Common?
Medical malpractice is not necessarily uncommon. According to a 2016 study by John Hopkins University, medical malpractice is the third leading cause of death in the United States, trailing only after heart disease and cancer. Although there are many causes of medical malpractice, common medical malpractice claims include birth injuries, surgery injuries, medication malpractice, emergency room malpractice, misdiagnosis, and anesthesia errors.
Help with a Mississippi Medical Malpractice Case
Mississippi laws provide justice to medical malpractice victims and their family members in the case of a death resulting from medical malpractice. However, medical malpractice cases, even if not uncommon, are not easy to prove in court, due to the complexities of the law and the facts of the unique case. If you or a loved one has been injured in Mississippi due to a healthcare professional's medical malpractice, it is best to speak with an experienced Batesville personal injury lawyer. The experienced medical malpractice lawyers at Lunsford Baskin & Priebe, PLLC, offer a free and confidential consultation to learn about your potential case and to see if they can help. Contact the offices of Lunsford Baskin & Priebe, PLLC, today to get started.
Source:
hopkinsmedicine.org/news/media/releases/study_suggests_medical_errors_now_third_leading_cause_of_death_in_the_us