What You Should Know About Occupational Neck Injuries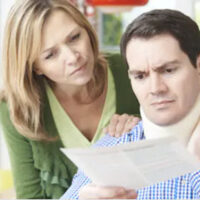 Chronic neck pain affects about a fifth of the workers in Louisiana. Frequently, because of a trauma injury or occupational disease, the source of this neck pain is work-related. In many cases, neck pain is almost completely disabling. Severe loss of mobility has emotional effects as well. Many of these victims no longer attend or participate in sporting events, concerts, and other once-pleasurable activities.
Because of the serious nature of these injuries, a Jackson & New Orleans back, neck & spine injury attorney can usually obtain substantial compensation for victims. However, the once simple Louisiana workers' compensation system has become a bureaucratic maze. Only the most experienced lawyers can successfully navigate it.
What Causes Neck Injuries?
Falls are one of the leading causes of work-related neck injuries. Generally, people do not land on their necks. However, the sudden, jarring motion often injures nerves in the neck area. If not treated promptly and properly, these injuries could lead to permanent paralysis.
Repetitive motion causes many neck injuries as well. Over time, constant neck straining wears on joints. Initial neck strain injury symptoms usually include headaches. And, most people do not associate headaches with neck problems. As a result, they do not get the treatment they need, and their condition deteriorates.
Diagnosis and Treatment Issues
Many doctors tell neck injury victims if they rest, their injuries will most likely improve or dissipate altogether. That might be true for an early-stage neck injury that's not very severe. But as discussed above, most work-related neck injuries do not fall into this category.
Medical treatment, such as injections, is often necessary to reverse the nerve damage, or at least prevent it from getting worse. Physical therapy often works well too. But not just any chiropractor or therapist will do. Only experienced neck injury professionals know how to strengthen the healthy muscles and nerves without further damaging the ones which have already been compromised.
All that being said, rest is essential as well. But an hour or two is insufficient. Many doctors prescribe several weeks of rest. That's especially true if the victim has a pre-existing condition, like arthritis or fibromyalgia.
Compensation Available
Available workers' compensation benefits typically cover both the lost wages and the medical bill elements of neck injury treatments.
Most victims receive two-thirds of their Average Weekly Wage for the duration of their temporary disabilities. The AWW includes all regular and irregular cash and non-cash compensation. If the victim must accept light duty while the neck heals, the victim usually receives two-thirds of the difference between the old and new salaries.
Workers' compensation also pays all necessary medical bills. However, the insurance company might not pay these bills immediately. In fact, insurance companies often drag their heels in these situations. So, attorneys often send letters of protection to medical providers. Since these letters guarantee payment when the case is resolved, providers charge no money upfront.
Additional compensation is available in other cases. Examples include a defective product, negligent co-workers, or an employer that does not have a valid workers' compensation policy. 
Count on an Experienced Attorney
Work-related neck injury victims might be entitled to substantial benefits. For a free consultation with an experienced workers' compensation lawyer in Jackson, contact Lunsford, Baskin & Priebe, PLLC. We routinely handle matters in Louisiana and Mississippi.
Resource:
academic.oup.com/tse/article/1/2/89/5618803