What Is Overexertion and Which Workers Are Most Susceptible to It?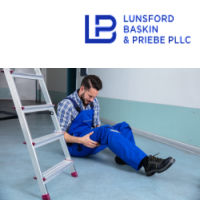 Overexertion is what happens when you push your body too hard and is the third most common cause of accidental injuries in the United States. Overexertion can cause pain and discomfort from inflammation, leading to serious muscles and ligament tears.
This may happen when you are training for a marathon, climbing Mt. Kilimanjaro, or — more likely — when you are at work. Being injured at work doesn't always have to be dramatic, like crashing to the floor from scaffolding or falling overboard from a commercial fishing boat. Many professions include duties that can injure employees through overexertion.
Injuries from overexertion can happen in several ways:
1. Repetitive movements:
Carpal tunnel syndrome is an example of a repetitive movement injury. This is numbness, weakness, or tingling in the hand or arm caused by pressure on the median nerve. It can be caused by operating a computer mouse for several hours a day, or by working with vibrating tools on an assembly line.
2. Improper technique injuries:
Lifting items incorrectly, kneeling without knee pads, and improper posture can all place stress on your bones, muscles, joints, and connective tissues.
3. Abrupt movements of your body:
These movements can include reaching, bending, twisting, pushing, and pulling to an extent that is beyond your body's capability.
4. Prolonged activity:
Working without sufficient breaks or performing an activity for too many days in a row can cause overexertion injuries.
5. Extreme temperatures:
Working in extreme heat or cold can place an added burden on your body and cause it to become exhausted more quickly than usual.
How do you know you are overexerting yourself?
Some injuries will make themselves known immediately. You will certainly be in no doubt if you suddenly can't move your back, experience excruciating pain in your shoulder, or feel a hernia jutting out, for example. However, you should be aware of other danger signals. WebMD warns that you may be nearing overexertion if you experience any of the following symptoms while working:
Dizziness
Soreness
Feeling too hot
Sweating a lot
A high pulse rate
Abdominal pain
Chest pain
Fluttering heart
Common overexertion injuries:
Back injuries are the most common, as you can imagine. Unfortunately, they can also be the most serious. Even a simple strain can cause several days of missed work and rest. In severe cases, workers may experience herniated discs or even spinal cord injuries that require surgery.
Neck injuries
Muscle strains
Joints, tendon, and connective tissue injuries: tears, dislocations, and inflammations can result from too much pushing, pulling, or lifting.
Heatstroke: this is not exclusively a summer or outdoors risk; factory floors and shop floors can also present dangerous conditions, especially with Louisiana's humidity. Heatstroke can cause damage to your brain and other organs and if left untreated, can even lead to death.
How can you avoid overexertion?
Stretch before physical activity
Don't try to be a hero — take small breaks. This doesn't mean that you have to keep clocking out for 15-minute breaks; it just means that your muscles need a few seconds of rest between repetitive efforts.
Use appropriate lifting techniques. Your workplace should train employees on these, but here is a useful overview from OSHA: Safe Lifting Training for Your Workforce.
Don't lift things that are too heavy. Ask for help or use lifting equipment.
Make sure that your equipment and tools are in good working order.
Listen to your body.
Statistics
According to the latest (2018) figures from the BLS (Bureau of Labor Statistics), in the United States, overexertion and bodily reaction resulted in 282,860 nonfatal injuries and illnesses with days away from work in private industry: 31% of the total.
The 2021 Liberty Mutual Workplace Safety Index lists several overexertion figures in its top ten most disabling workplace injuries:

#1. Overexertion involving outside sources (handling objects). This includes injuries related to lifting, pushing, pulling, holding, carrying, or throwing objects.This accounted for 22.7% of the total number of injuries and had a total of $13.30 billion in costs.
#5. Other exertions or bodily reactions (awkward postures). This includes bending, reaching, twisting, climbing, crawling, kneeling, sitting, standing, walking, and running. These were 8% of the total number of injuries with $4.71 billion in costs.
#10. Repetitive motions involving microtasks. These accounted for 2.8% of total injuries and $1.66 billion in costs.
The NSC (National Safety Council) reports that in 2019 the median number of days away from work for each overexertion injury was 13.
The biggest industries in Louisiana are oil, natural gas, healthcare, agriculture, and fishing. It's easy to see how a worker in any of those industries could become injured through overexertion.
Workers' compensation:
Anytime you are injured at work, whether it is a catastrophic injury or a cumulative injury caused by overexertion, you should inform your employer immediately. In Louisiana, you have 30 days, but you should act as quickly as possible to increase your likelihood of receiving workers' compensation.
Even if you believe that your injuries are not severe, you should seek medical attention and keep your employer informed; often injuries turn out to be more serious than you realize at first. Workers' compensation is designed to be a no-fault system, so don't worry that the insurance company will refuse to compensate you because you forgot to lift with your legs or because you didn't mention your dizziness when it first occurred.
An experienced workers' compensation attorney will assist you through the process of dealing with your workers' compensation claim and make sure that you receive maximum benefits even if your claim is denied at first. Lunsford, Baskin, & Priebe will work to help you receive the benefits you are entitled to:
Medical expenses
Lost wages
Ongoing care costs
Funeral expenses
If you have injured yourself at work in Louisiana because of overexertion, please reach out to Lunsford, Baskin, & Priebe. Our New Orleans phone number is 504-788-2994, or you can contact us online.