Top Three Ways Mississippi Employers Cheat Workers' Compensation Plans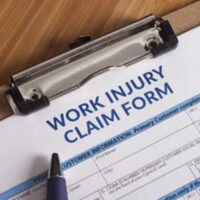 Employer workers' compensation fraud cases usually dominate news headlines. Statistically, however, these situations make up less than 2 percent of the workers' compensation fraud cases in Mississippi. Cheating employers are a much bigger problem.
Most employers cheat because they think they can get away with it, and even if they get caught, they know that a light punishment probably awaits. Mississippi has very few fraud inspectors who focus on employer cheating. Furthermore, the penalty for violating the workers' compensation requirement is usually only a small fine which barely exceeds the amount saved.
Employer fraud reduces premiums, which reduces the amount of money available to injured workers. A Jackson workers' compensation attorney helps injured workers get a fair-sized piece of a rather small financial pie. Workers need this money to pay bills while they are unable to work, so they can get back on the job as soon as possible.
No Valid Policy
Some companies buy policies which are facially valid, but the company that writes the policy is either woefully underfunded or completely fictional. These policies usually fool inspectors. But, when injured workers file claims, there is no money available.
Other companies blatantly ignore the law. They do not buy policies and hope no one gets hurt on the job.
Frequently, when injuries occur, these employers promise to pay medical bills and replace wages under the table if the injured workers do not blow the whistle. That might sound like an attractive deal. But if the employer reneges on these promises, as is usually the case, the injured worker might have no recourse.
If the employer had no valid policy, it's much better to file a legal claim in civil court. If injured workers prove negligence by a preponderance of the evidence (more likely than not), they are entitled to the aforementioned compensation. Negligence is easier to prove in these situations. Most of these Mississippi employers cannot use some "silver bullet" defenses, like assumption of the risk and comparative fault.
Underreporting Payroll
Insurance companies calculate premiums according to the value of the insured property. A $500,000 home costs a lot more to insure than a $100,000 home. In this context, payroll amount is essentially the value of the insured property. To illegally reduce their premiums, some employers underreport these numbers.
Employer/independent contractor misclassification is the classic ruse in this area. Some employers claim their workers are independent contractors. Therefore, these individuals do not count for premium calculation purposes and they are ineligible for benefits if they get hurt.
If the employer lied on a form, the insurance company often denies coverage. That usually means a civil action, as outlined above.
Worker Misclassification
Insurance companies also use risk to calculate premiums. Statistically, young drivers have more accidents than older drivers, so auto insurance companies adjust their premiums for different age groups.
Worker misclassification illegally reduces risk. For example, a construction company might claim that it has ten construction workers and twenty office workers, when the reverse is true. Roughly the same fraud rules apply in misclassification cases. 
Count on a Hard-Working Attorney
Employer fraud makes it more difficult for injured workers to obtain the benefits they need. For a free consultation with an experienced Jackson workers' compensation lawyer, contact Lunsford, Baskin & Priebe, PLLC. We do not charge upfront legal fees in these matters.
Resource:
pbs.org/wgbh/pages/frontline/shows/workplace/etc/fraud.html