The Intersection Between Disability Harassment Claims and Workers' Compensation Retaliation – How are Louisiana Workers Protected when They Are Injured on the Job? An FAQ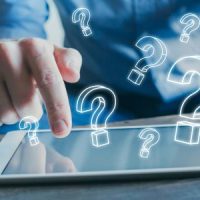 When a worker is injured on the job in Louisiana and contemplates applying for Louisiana workers' compensation benefits, they may be concerned with how their employer might act. Fear of retaliation for filing a workers' compensation claim may prevent some injured Louisiana workers who are otherwise entitled to important worker's compensation benefits to turn away from the workers' compensation program and lose out on important benefits to keep them financially safe and sound while they are injured, and to get them back on their feet. In addition, workers who suffer a permanent and disabling work injury may wonder what their rights are if they return to work and suffer from harassment regarding their injury from co-workers, managers, or even their boss. To help injured Louisiana workers better understand their rights after they suffer a workplace injury, and in the case that they become permanently disabled but can return to work, we have put together a short FAQ regarding Louisiana law.
Can My Employer Fire Me for Filing for Louisiana Workers' Compensation Benefits?
Injured workers will be glad to know that Louisiana laws protect injured workers from retaliation from their employer if they file for workers' compensation benefits. In Louisiana, an employer is prohibited from firing an employee in retaliation for filing a claim for workers' compensation benefits.
What Can I Do if I Return to Work After a Serious Workplace Injury and Suffer Workplace Harassment?
Both Louisiana laws and federal laws protect workers from disability harassment, such as taunting a person about their disability, making offensive and unwanted comments and jokes about a person's disability, and other conduct (including physical conduct) that is negative and offensive towards the disabled worker. If a worker experiences disability harassment when they return to work, they may have a claim against their employer for creating a hostile work environment.
Are Workers' Compensation Laws and Disability Harassment Protection Laws the Same Laws?
Two separate bodies of law work to protect workers from fearing retaliation and harassment if they are injured on the job and become disabled. In Louisiana, Louisiana workers' compensation laws govern workers' compensation claims. Disability harassment is unlawful under Louisiana state employment discrimination laws, as well as the federal American with Disabilities Act (ADA).
Where Can I Turn if I Suffer an On-the-Job Injury and Need Help with My Louisiana Workers' Compensation Claim?
The best place to turn if you have suffered an on-the-job injury and are interested in seeking workers' compensation benefits in Louisiana is an experienced Louisiana workers' compensation lawyer. The experienced Louisiana workers' compensation lawyers at the law firm Lunsford Baskin & Priebe offer a free and confidential consultation to learn about your workplace accident and injury and to see if they can help you get important Louisiana workers' compensation benefits due. Contact the lawyers at Lunsford Baskin & Priebe today and speak to a lawyer about your case for free.
Source:
legis.la.gov/legis/Law.aspx?d=814789