Gonzales, Louisiana Motorcycle Accident Leaves Motorcyclist Dead, Motorcycle Passenger Injured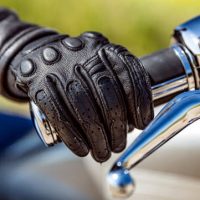 Riding a motorcycle can be a thrilling experience. The close proximity to nature, the wind, speed, and 360-degree views without obstruction draw both those who ride motorcycles for sport and for regular everyday transportation. Indeed, motorcycling is a popular American pastime as well as a means to get from Point A to Point B. However, there is no doubt that the unencumbered freedom of traveling at speed without the barriers of a car's skeletal exterior, seatbelts, airbags, and windshield poses significant risks to motorcycle riders and passengers. There is also no doubt that motorcycle accidents can be extremely lethal. Unfortunately, such an accident occurred in early September this year in Gonzales, leaving one person dead and another injured.
According to local news outlets, the two-vehicle crash, involving a Toyota Corolla and a Kawasaki motorcycle occurred on September 6, around 10:00pm in the evening. A 20-year old motorcyclist was traveling with a juvenile passenger north on La. 44 when the juvenile driver of the Toyota Corolla entered the path of the motorcycle after pulling out of a private parking lot. The front of the motorcycle hit the Toyota's front end, and both the driver and rider of the motorcycle were ejected. The motorcyclist was wearing a helmet, but still tragically died from fatal injuries he sustained in the accident. The motorcycle passenger, who was also wearing a helmet, was taken to the hospital and treated for moderate injuries caused by the accident. As of the date of the report, charges were still pending investigation of the accident, and toxicology samples had been taken from both drivers of the vehicles.
Motorcycle Accidents Remain Prevalent in Louisiana
Motorcycle accidents like the recent tragedy in Gonzales, are sadly not rare in Louisiana and throughout the United States. In fact, over 5,000 motorcyclists were killed in the United States in 2020 alone. When it comes to the risks of riding a motorcycle versus driving a car, motorcycle riders are reported to be 5 times more likely to sustain an injury than an occupant of a car or truck. In addition, motorcycle riders are a whopping 26 times more likely to die as a result of a motorcycle collision accident.
Legal Help in the Event of a Motorcycle Accident
Unfortunately, no matter how careful or law-abiding a motorcyclist might be, motorcycling still remains a very risky and hazardous method of transportation. Drunk and distracted driving, failure to follow the laws and rules of the road, and general failure to notice motorcyclists all contribute to the dangers of mixing motorcycles with larger and heavier vehicles, like cars, vans, SUVs, and trucks. Furthermore, Louisiana motorcycle accident cases can be very complex and difficult to prove, leaving motorcycle accident survivors and surviving loved ones of deceased motorcycle riders with a tough battle for justice. For these reasons, when pursuing a motorcycle accident case in Louisiana, it's best to have experienced counsel fighting with you on your side. The experienced New Orleans motorcycle accident lawyers at Lunsford, Baskin & Priebe offer a free and confidential consultation to learn about your case and to see if they can help you get recovery for your motorcycle accident. Call the office of Lunsford, Baskin & Priebe today to chat with a lawyer for free about your case.
Source:
wafb.com/2022/09/07/motorcyclist-killed-two-vehicle-crash-gonzales/