Does Workers' Compensation Pay Lost Wages in Louisiana?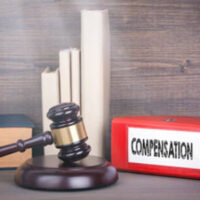 Payment for lost wages was one of the Grand Bargain's cornerstones. In this early 1900s agreement, injured workers agreed to give up their right to sue in court if management provided a no-fault insurance system. But this financial pie is shrinking. In fact, management's contributions to the lost wages repayment fund recently hit a 30-year low.
Workers' compensation pays more than lost wages. The Louisiana workers' compensation insurance fund also takes care of reasonably necessary medical bills. Typically, this category includes everything from the first day of emergency care to the last day of post-injury physical therapy.
Like all other insurance companies, workers' compensation insurers make money by collecting premiums and lose money when they pay claims. So, unless job injury victims have an aggressive New Orleans workers' compensation attorney, it's very difficult to get a fair-sized piece of the aforementioned shrinking pie.
Payment Categories
The wage replacement benefit gives families the money they need to pay bills while the victim recovers. Generally, the lost employment income is the family's only or primary source of income. Workers' compensation wage replacement usually comes in one of four forms:
Temporary Total Disability: Almost all trauma injury or occupational disease victims at least begin in this category. If the victim cannot work at all, workers' compensation usually pays two-thirds-of the worker's average weekly wage for the duration of the temporary disability.
Temporary Partial Disability: Some victims can work as they recover, but due to their physical limitations, they must accept light duty or fewer hours. Therefore, in these cases, workers' compensation usually pays two-thirds of the difference between their old and new salaries.
Permanent Total Disability: "Disability" is not just a medical term. The word also has vocational, educational, and other implications. For example, if a college professor loses an arm, the injury is probably not disabling. But the answer is different if the victim was a coal miner.
Permanent Partial Disability: Frequently, these victims have reached their MMI (Maximum Medical Improvement), but they still have some disability, such as a loss of range of motion in a shoulder. Workers' compensation usually pays a lump sum, depending on the facts, to all permanently disabled victims.
Occupational diseases, like joint problems, occur over the course of more than one work shift. Trauma injuries are immediate injuries, like falls or motor vehicle crashes.
Calculating Payments
In a few cases, the average weekly wage is easy to calculate. But in most cases, the determination requires much more than a calculator and a calendar.
People change jobs frequently. Furthermore, new employees get hurt on the job a lot, because they are unfamiliar with the environment. There is a big difference in salary between a construction worker in New York and a construction worker in Alamogordo. The AWW calculation must reflect this difference.
On a related note, many workers receive substantial noncash compensation, such as a housing allowance and college tuition reimbursement. The AWW determination must include all income, and not just cash remuneration.
Finally, AWW is also forward-looking. For example, many workers are hurt during their training periods. If their salary would have normally gone up, the AWW calculation must reflect that increase. 
Reach Out to an Assertive Attorney
Lost wages benefits are critical to a worker's speedy illness or injury recovery. For a free consultation with an experienced New Orleans workers' compensation attorney, contact Lunsford, Baskin & Priebe, PLLC. Home and hospital visits are available.
https://www.lunsfordbaskin.com/top-five-occupational-diseases-in-mississippi/