Common Injuries in Oil Fields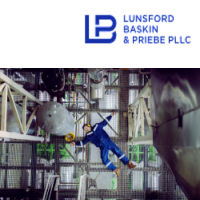 The oil and gas industry can be dangerous to work in, particularly for those who perform mining, quarrying, and gas extraction work in oil fields. This type of work is highly labor-intensive and puts workers in contact with dangerous machinery, equipment, and explosive substances. And injuries that result from accidents in oil fields can be quite severe, requiring extensive medical treatments and time off of work while recovering.
If you are injured as a worker in an oil field accident, you may be eligible to file a workers' compensation claim to recover benefits. However, not all employers carry workers' compensation insurance to cover their employees, and some workers who perform mining-related work may be ineligible in certain states.
If you have questions about your eligibility for workers' compensation or need help filing a claim, the attorneys at Lunsford, Baskin, & Priebe, PLLC can help. Our primary focus is on workers' compensation law and we have helped hundreds of clients, including oil workers, get the compensation they deserve.
How Do Injuries Occur in Oil Fields?
Accidents in oil fields can happen for various reasons but are often caused by lack of training, exhausted workers, poor supervision, faulty equipment, and a lack of safety gear. Accidents can also happen when employers or workers violate OSHA safety regulations and fail to conduct regular inspections.
Specific incidents that can cause injury in oil fields include, but are not limited to:
Fires and explosions
Equipment and machinery malfunctions
Oil well blowouts
Collapsed rigs
Entrapment in machinery
Falls from rigs and other equipment
General contact with dangerous parts of machinery
Crane, truck, or other vehicle accidents
What Are the Most Common Injuries Suffered in Oil Field Accidents?
Injury and fatality rates are high for those who work in mining, quarrying, and oil extraction. As listed above, numerous high-risk situations and incidents occur in oil fields that can lead to severe injury and illness. Some of the most common injuries include:
Head, Neck, and Traumatic Brain Injuries
Neck, head, and brain injuries are highly common among workers who are susceptible to falls. Large rigs are commonly used to extract oil and gas in the oil field, and falls from those rigs can lead to severe head and brain trauma.
Gas Poisoning
Hydrogen sulfide is a type of gas that is typically found in oil fields. It is colorless and odorless, making it undetectable in many situations. When working in poorly ventilated areas, workers can easily become sick from hydrogen sulfide poisoning.
Thermal and Electrical Burns
When machinery and equipment malfunction, it can electrocute workers, which can lead to electrical burns and even death. Injuries from fires and explosions are also prevalent in oil fields as gas and oil are naturally explosive substances.
Fractured and Crushed Bones
Falls from rigs can result in broken bones, but workers can also suffer from broken and crushed limbs by getting caught or trapped in dangerous equipment and machinery.
Back and Spinal Cord Injuries
Back and spinal cord injuries are common due to the dangerous nature of the work involved in quarrying and oil extraction. Again, workers can fall from rigs, which can damage their back muscles, backbone, and spinal cord. These areas of the body can also become damaged if a worker gets entrapped between parts of a machine or between pieces of equipment.
Recovering Compensation After an Oil Field Accident
Generally, workers are eligible for workers' compensation benefits no matter how or where the accident occurs or who was at fault, so long as the injury is work-related. When you become injured, you would simply file a workers' compensation claim, and your employer's insurance would pay you benefits to help cover medical expenses and lost wages.
However, not all employers carry workers' compensation coverage, and in some states, such as Louisiana, workers who are considered miners may not be eligible for benefits. If you find that you are ineligible for benefits or if your employer does not have coverage, you may be able to file a lawsuit to recover compensation for your injuries and other damages.
Keep in mind, however, you cannot file a lawsuit against an employer who does carry coverage simply because you are ineligible. But you may be able to file a lawsuit against a third party that is responsible for causing the accident. In this case, you would need to prove fault to collect damages.
Potentially liable third parties in oil field accidents can include:
Oil rig owners
Landowners
Contractors and subcontractors
Rig or machinery manufacturers
Shipping companies
Trucking companies
Connect with an Experienced Workers' Compensation Attorney
If you need help filing a claim and recovering compensation for injuries that resulted from an oil field accident, our team of experts can help. Oil field injuries are often severe and may require expensive medical treatments and days off of work while recovering. And, understandably, this can place heavy financial burdens on you and your loved ones.
Our attorneys have years of experience handling all kinds of workers' compensation cases, including those involving oil field work. Let us review your case and help you get the compensation you deserve.
For a free consultation with an experienced workers' compensation lawyer in Mississippi or Louisiana, contact Lunsford, Baskin, and Priebe, PLLC. After-hours visits are available.